NDHU Dept of CSIE welcome Dr. Olivier Teytaud visited once again, to enriched the partnership with the AI Lab, its innovative team, and the Dept of CSIE !
Dr. Olivier Teytau, as the Facebook Artificial Intelligence Research PolyGames, enriched the partnership cooperation with the NDHU AI Innovative Team under Pervasive AI Research Labs (NDHU@PAIR), based on the Deep Reinforcement Learning Technology (深度強化式學習技術) to develop The Computer Game Application.
Dr. Olivier resided from 2019.04.23 thru 05.11.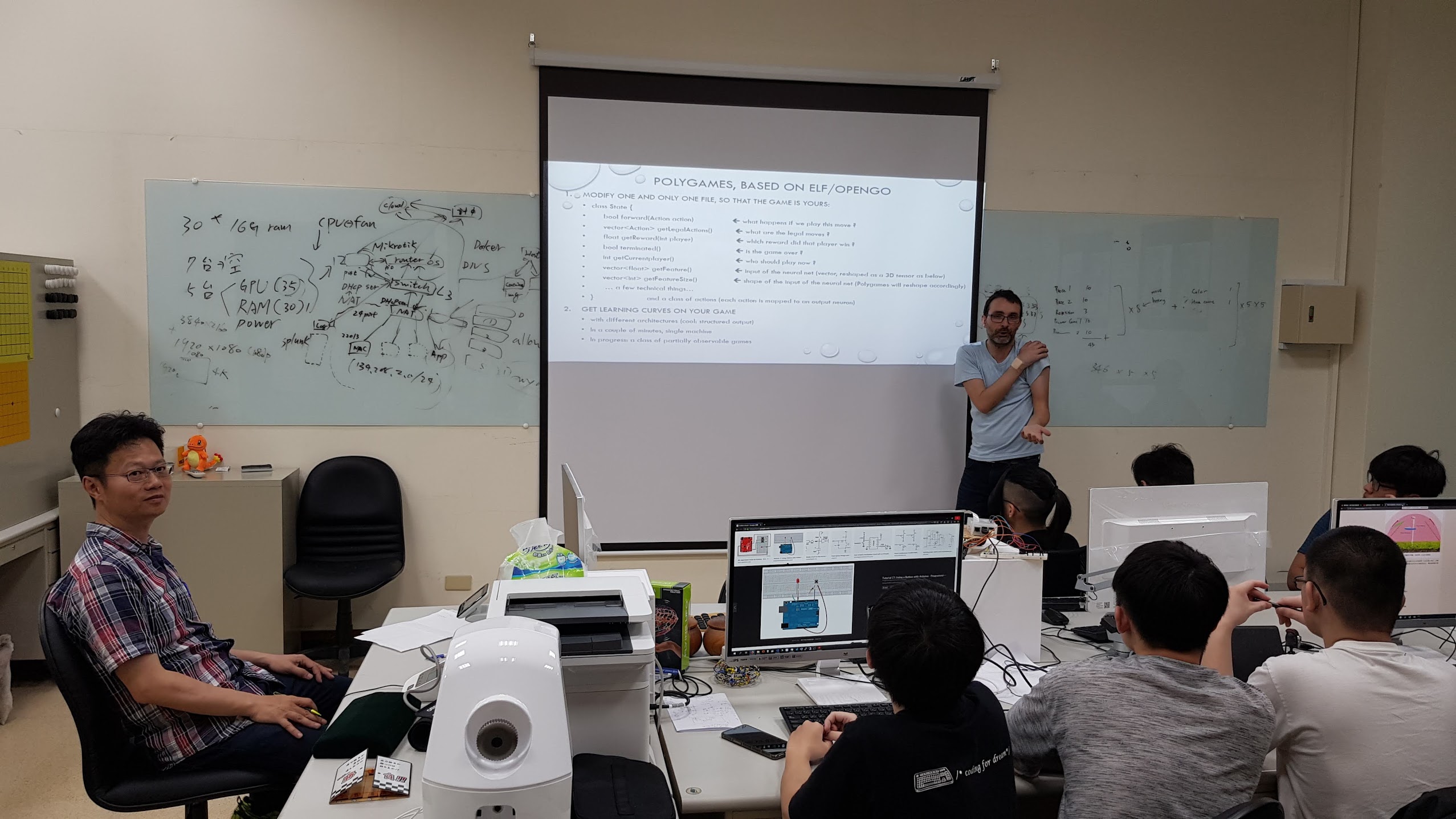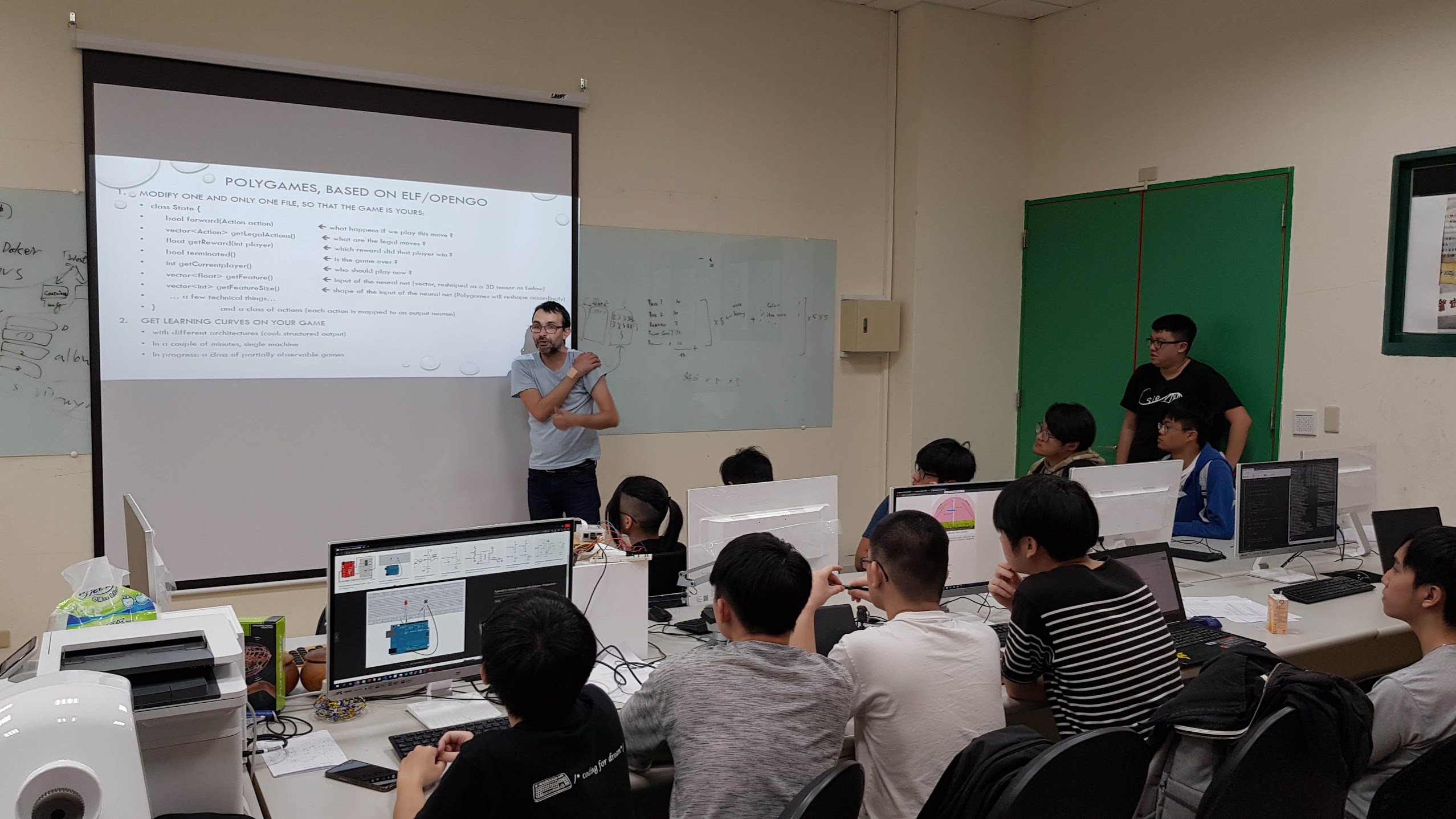 (Visited 162 times, 1 visits today)