Welcome to join the CSIE department of National Dong Hwa University, the largest and most complete college department for cultivating ICT talents in eastern Taiwan. To assist you in doing comparisons to make the best choice for which you would not regret, let me briefly introduce this department for you.
The quality of a college can be evaluated in terms of its teaching resources and study environment. For the CSIE department of NDHU, there are three excellent characteristics in its teaching resources:
Excellent quality and quantity of department faculty: our department recruits only about 50 domestic and 50 international undergraduate students every year, but we have 20 faculty members, reaching a scale that matches with those large departments which recruits more than 100 students a year. For each fundamental core course, we offer multiple classes lectured by different teachers to keep the class sizes smaller so that every teacher can take better care of the training of students and the students can well consolidate their professional skills. Moreover, half the faculty members have years of working experience in industry after receiving their doctorate. Many of the professors received nation-wide or world-wide top honors and some are appointed as the fellows of renowned academic EE and CS associations.
Excellent teaching and research facilities: we have founded 6 computer labs equipped with high-class personal computers, 1 brand new Mac computer classroom which will be be certified as the third regional teaching center in Taiwan by the Apple Inc. Another computer room equipped with 36 sets of HTC Vive and Magic Leaps is for teaching and researching in VR/AR technologies. This department also sets up 20 research labs, each hosted by a professor, to explore technologies in all up-to-date fields of ICT, including artificial intelligence, machine learning, big data, IoT, VR/AR, and so on. Only lucky students like you can enjoy accessing these top-class facilities in this top-class department.
Excellent training of elaborate courses: we not only insist on maintaining the best quality for students' studying, but also make the non-discountable commitment to cultivating highly qualified ICT talents for the globe. To this end, all students must pass the qualified programming test and English language test to verify their ability in software design and international communication before graduation. Additionally, at the beginning of the junior year, each student has to join a research lab, according to his or her interest, to conduct a one-year special topic study under the lab professor's supervision. This study requires the students to apply the professional skills they have acquired to solve problems and learn to work as a team. At the end of the study, the students must demonstrate their outcomes officially and accept the strict oral exam from outside experts to acquire the qualification of graduation. After the series of rigorous tests and evaluation, each student can get ready for employment and well cope with various professional challenges.
In the aspect of studying environment, our department is worthy of three praises:
The praise of internationalized teaching environment: our department is the first CS department officially approved by the country's Ministry of Education Affairs to offer a full English program of CS degree for both foreign students and domestic students. Furthermore, Taiwan's Ministry of Foreign Affairs (MOFA), Ministry of Education (MOE), Taiwan ICDF, New Southbound Policy… have funded scholarships for foreign students to get degree in CS. So far, there are 130+ foreign students from 25 countries have enrolled in our department and 70+ alumni graduated successfully. They either return to their countries or stay in Taiwan for good job employment. We offer both English-taught and Chinese-taught classes for all mandatory courses. Therefore, if you want to be immersed in an internationalized environment for studying, our department would be the top choice for you.
The praise of interdisciplinary development: National Dong Hwa University is the largest comprehensive university in East Taiwan. The school comprises eight colleges covering a wide array of diversified Since 2007, NDHU has been the pioneer that renovated each department's courses into many elaborate program courses. Under the school's unique course selection mechanism and regulations, students are freer to set their interdisciplinary study plan with no need to apply for department transfer. Most credits acquired from the interdisciplinary programs the students take can be included to meet the graduation requirement of their own departments. Nowadays, CS professionals are highly demanded by all walks of life. Our department has been working on more collaborative projects of teaching and research with the departments of linguistics, arts, education, environmental resources, tourism, communications, finance, marine science, and management. Hence, our students have many opportunities to extend the scope of their expertise. The students not only get their higher competing potential for job employment, but also a larger space for future career development. The interdisciplinary training is exactly the prospective trend of the current higher education all over the world.
The praise of the magnificent environment: NDHU is not only a university with academic characteristics but also a renowned scenic spot in Taiwan East Rift Valley. Besides the beautiful natural sceneries of Hualien County and the unique cultural customs of the friendly locals, NDHU has a countless number of stunning views on its broad poetic campus. Just Google it, lots of eye-catching scenery photos of this university will surprise you immediately. Get away from the cement jungle of the urban area to have a short stay at NDHU for your college study before starting your tensed job career. Then, you can accept the rigorous training of professional skills and experience the refreshing wash of mental state. You will learn to explore a way to reach the perfect balance between tension and relaxation in your life. This is exactly the reason why NDHU's students can always fight for the future with optimism and face the challenges with energy.
NDHU has set its great plan for international development. Based in England, The Times Higher Education (THE) announced its 2021 World Ranking of Academic Performance in the field of Computer Science. National Dong Hwa University ranked as 301-400th(5th in Taiwan, advance 1 rank higher than 2020)in Computer Science . This year's table includes 827 universities, Dept of CSIE had raised more than 100 ranks comparing to the previous year . Among the 5 indicative categories of the Computer Science subject–Citations, the Citations Influence (83.3) and International Outlook Influence (39.0) both ranked as the 1st high in Taiwan! These outstanding performances demonstrate NDHU and the Dept of CSIE's determinations and efforts to pursue academic excellence!! "2019 Emerging Economies University Rankings" released by U.K.-based Times Higher Education evaluated 442 institutions in 43 countries and territories around the world. NDHU ranked as 193rd of the 442 World Ranks, as 17th of the 32 Taiwan Universities. NDHU rated as 6th, 11th, and 13th in International Outlook, Research, and Citations areas respectively. "2019 Quacquarelli Symonds QS Asia University Rankings" also evaluated 498 institutions in Asia, NDHU ranked as 251-260th, a big improvement from 271-280th previous year. Furthermore, in the latest "2019 Times Higher Education", NDHU retained the 801-1,000th place as the last year's report. However, among 32 Taiwan's universities surveyed, NDHU had advanced 7 places to 14th from the previous year. These outstanding performances in the world-renowned university ranks demonstrate NDHU's determination and efforts to pursue excellence.
The surge of artificial intelligence technologies is promoting all CS departments to be the most popular choice for high-school students to study in universities. As reported by Forbes magazine, seven of the top 15 valuable majors in colleges are CS-related fields. In the market of talent demands, CS ranks among the top ten that is under the shortage of talent. The bottom line of the salaries for new college graduates with CS professionals stays atop in the competing list. Choosing a CS major for studying in colleges is absolutely a valuable investment for your future.
Our department has just been founded for 26 years. Despite the department's short development history, our alumni have spread in all walks of life all over the country. Their outstanding performances and vital contributions to Taiwan's ICT industry have established the renowned reputation matching with those of other long-developed CS departments in universities. Many of our Ph.D. graduates have successfully acquired teaching positions in excellent national universities after graduation. Some others get their high-pay positions in well-known research organizations and large-scale ICT companies. Many undergraduate students can successfully apply for the admission of outstanding graduate schools by showing their good performance in our department.
So, join us to bring you a big step closer to your dream of success. We cherish the chance to accompany you to break out of the ignorant and immature stage and step into the independent and autonomous stage of your life. To catalyze and witness your transformation and growth in the future is our commitment to you. We look forward to your flying high from the moment you enter this department and flying over all obstacles to reach the climax of your life.

Sincerely,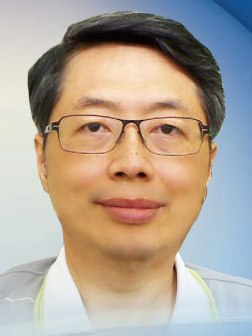 Chairman of the Department of Computer Science and Information Engineering,
National Dong Hwa University,
Dr. Cheng-Chin Chiang
2021.08.24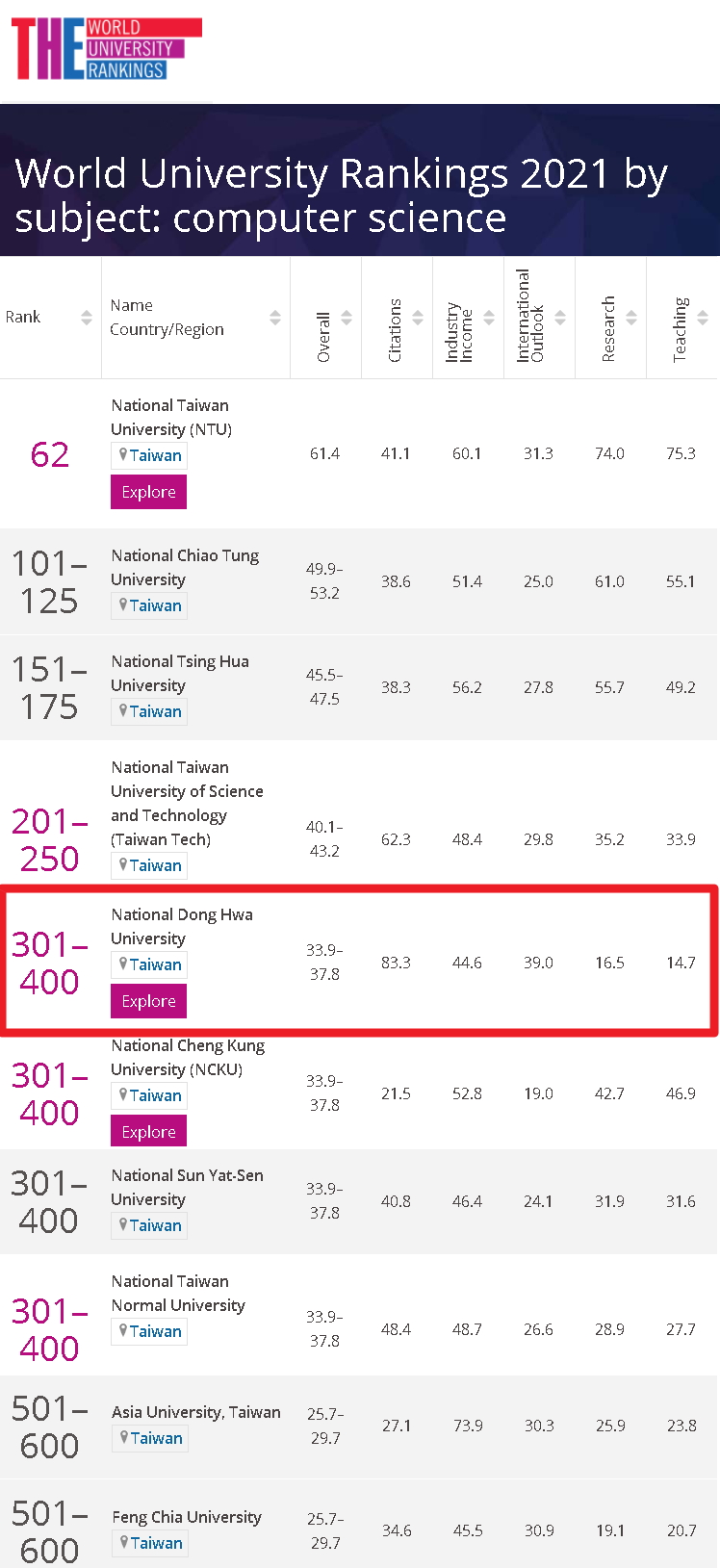 (Visited 377 times, 1 visits today)