Purpose:
Department of Computer Science & Information Engineering (Dept of CSIE) has more than 120 students from over 25 foreign countries, holding a variety of splendid cultures and distinguishing conventions.
Since that, Dept of CSIE is preparing to host a series of tours to promote and to encourage interactions between Taiwanese and International students.
Brief Introduction and Objectives:
「2021 CSIE World Tour 」will contain a series of intricate topics and features – presented by CSIE International Students, with aspects of countries, geographic locations, traditional cultures, histories, modern life styles and viewpoints, food, clothes, music, dances, languages…etc. Through the Five sense experiences (visual, auditory, smell, taste and touch-pressure senses), communications, and feedback, local and international students are encouraged to observe and to think about that topic, to respect and to appreciate the differences, and to create a brainstorm of thoughts in dialogue, and to expand and to strengthen students' international perspectives and viewpoints.
Schedule Arrangement:
March and April were 「Delicacy Month」:the Kyrgyz Team from Central Asia, the St. Vincent & the Grenadines Team and the Belize Team from Caribbean Sea prepared – Boorsok, Bulochka, Medovik, Ayran yogurt drink, Sweet Bread, Stew Chicken, Banana Fritters, Popsicles, Sugar Corn Ideal, Chocobanana, Johnny Cake…more than 10 delicious dishes onto the table! Next, there were the Honduras Team, Guatemala Team, El Salvador Team from Central America, and the Peru Team from South America, the St. Christopher & Nevis Team from Caribbean Sea, the Thailand Team and the Indonesia Team from South Asia brought – Horchata, Arroz con Leche, Elotes Locos, Crema Volteada, Pupusas w/ Curtido, Johnny Cake, Beef Patties, Pumpkin Fritters, Pad Kaprao Pork, Pad Kaprao Chicken, NomYen Drink, Rendang Beef, Tahu Isi, and Es Timun Cool Chill Shaved Cucumber Lemon Drink… 13 savory exotic cuisines! All participated students were so eager to try all of the food, and it ended up with all empty plates!!
May was the 「Fashion and Music show」: "Clothing" and "Music" are inseparable from the relationship between human settlements, lifestyles, and religious beliefs. It is the easiest way to understand a nation. The Thailand Team introduced their traditional costumes from different dynasties with different styles, also showed the modern costumes worn by different industries. Due to the influence of the terrain in South America, the clothes of Peru on the west coast share similar style with other Central American countries in which "flower skirts" expressing the joy of life. On another hand, Peru's clothes on the central plateau preserve the complex patterns from the Ancient Inca Empire.
The Belize Team introduced the sound of Wooden Marimba from the Maya Tribe. The 12-person Kyrgyz Dance Team taught audiences the song and the Dance of the Nomads. The eEwatini Team from South Africa not only introduced the traditional costumes and explained the meaning of the feathers on the head (only nobles can wear it!), they also performed Sibhaca – Worrier's Dance, which surprised everyone!
There were more than 280 Taiwanese and International students attending this series of event, and were able to communicate and interact harmoniously. From the reactions and the feedbacks, students agreed that attending in these activities helped to broaden their knowledge, strengthen the international outlook, and are willing to respect, to appreciate, even to further explore into diffident cultures.
Special "Thank You!" goes to more than 75 CSIE international student's involvements, participation, and supports, to make everything possible on this event !!!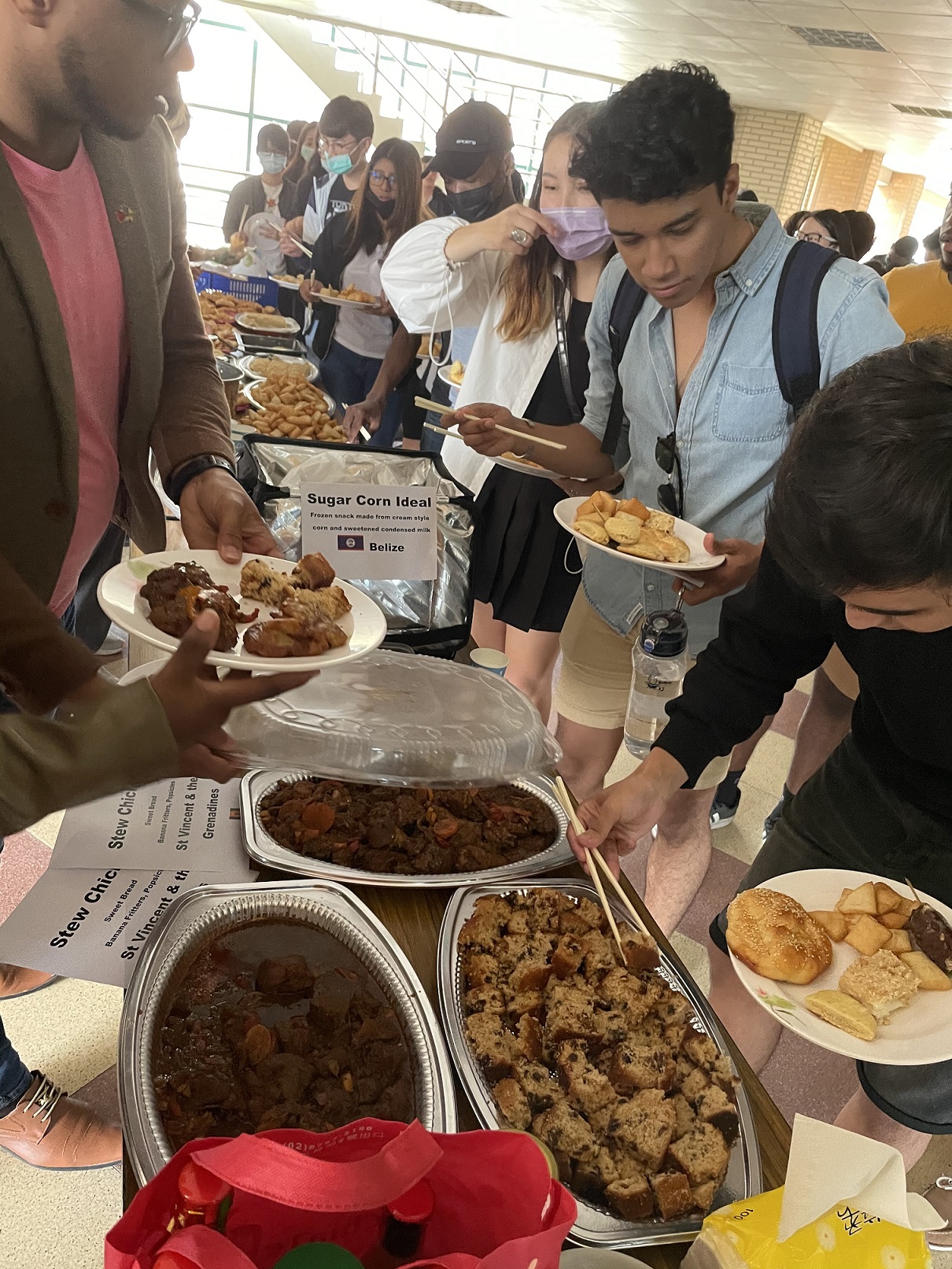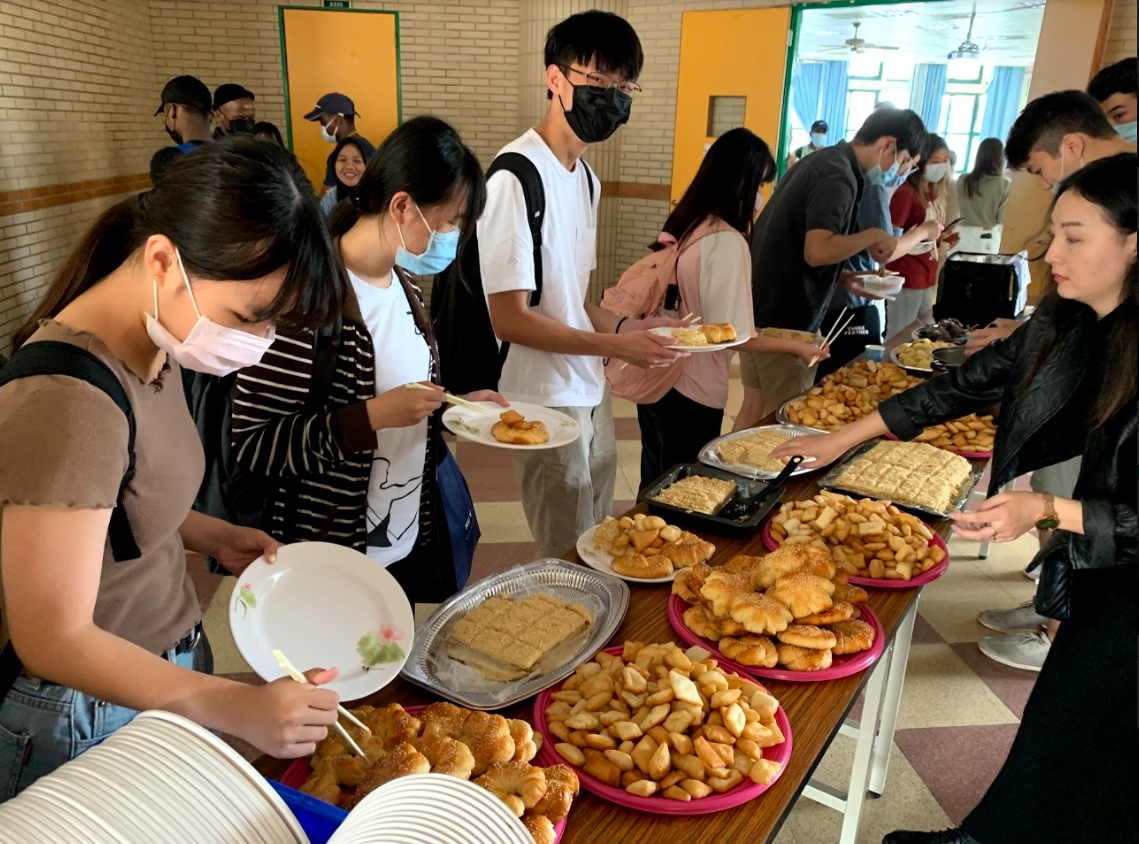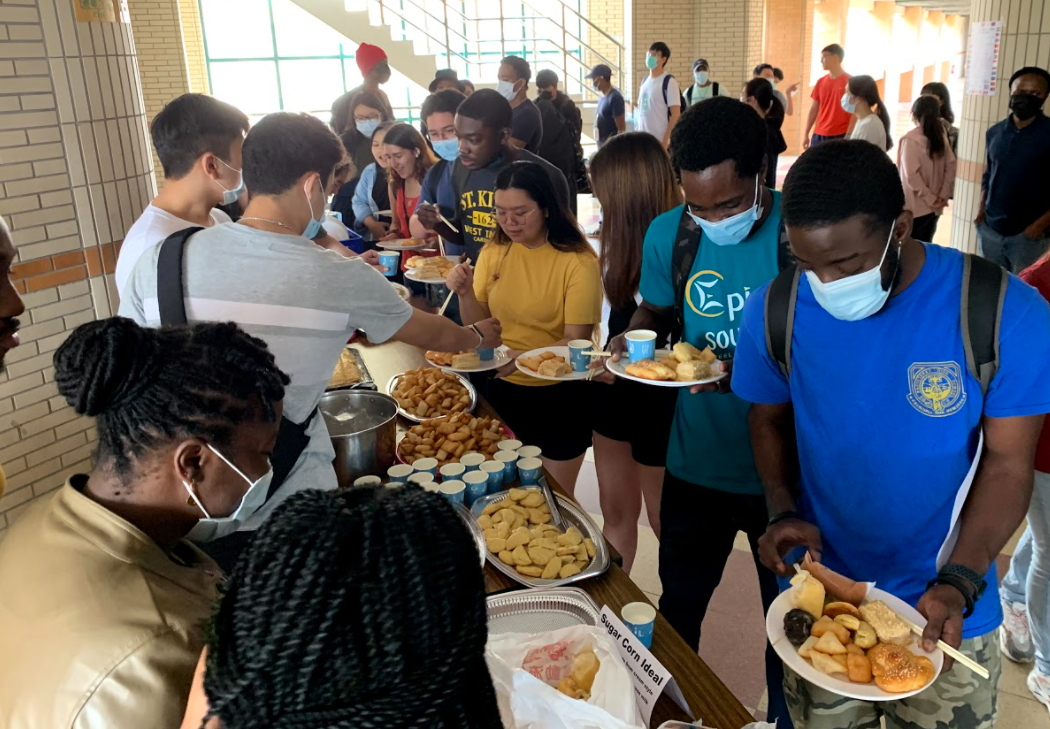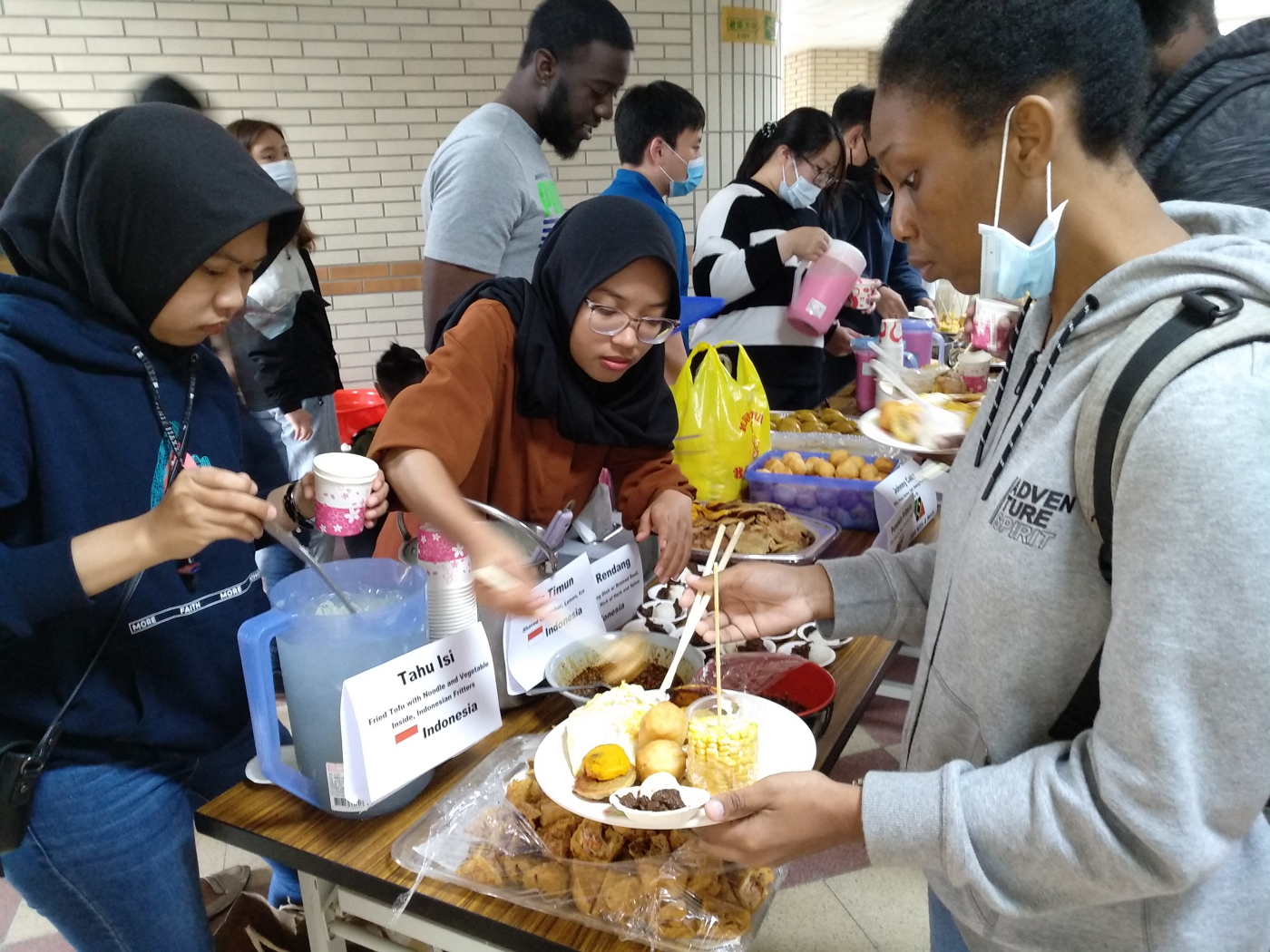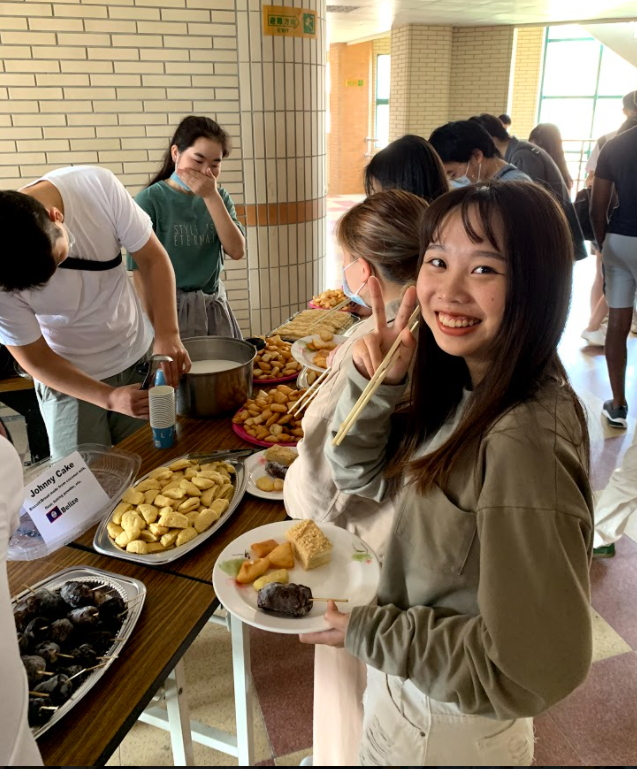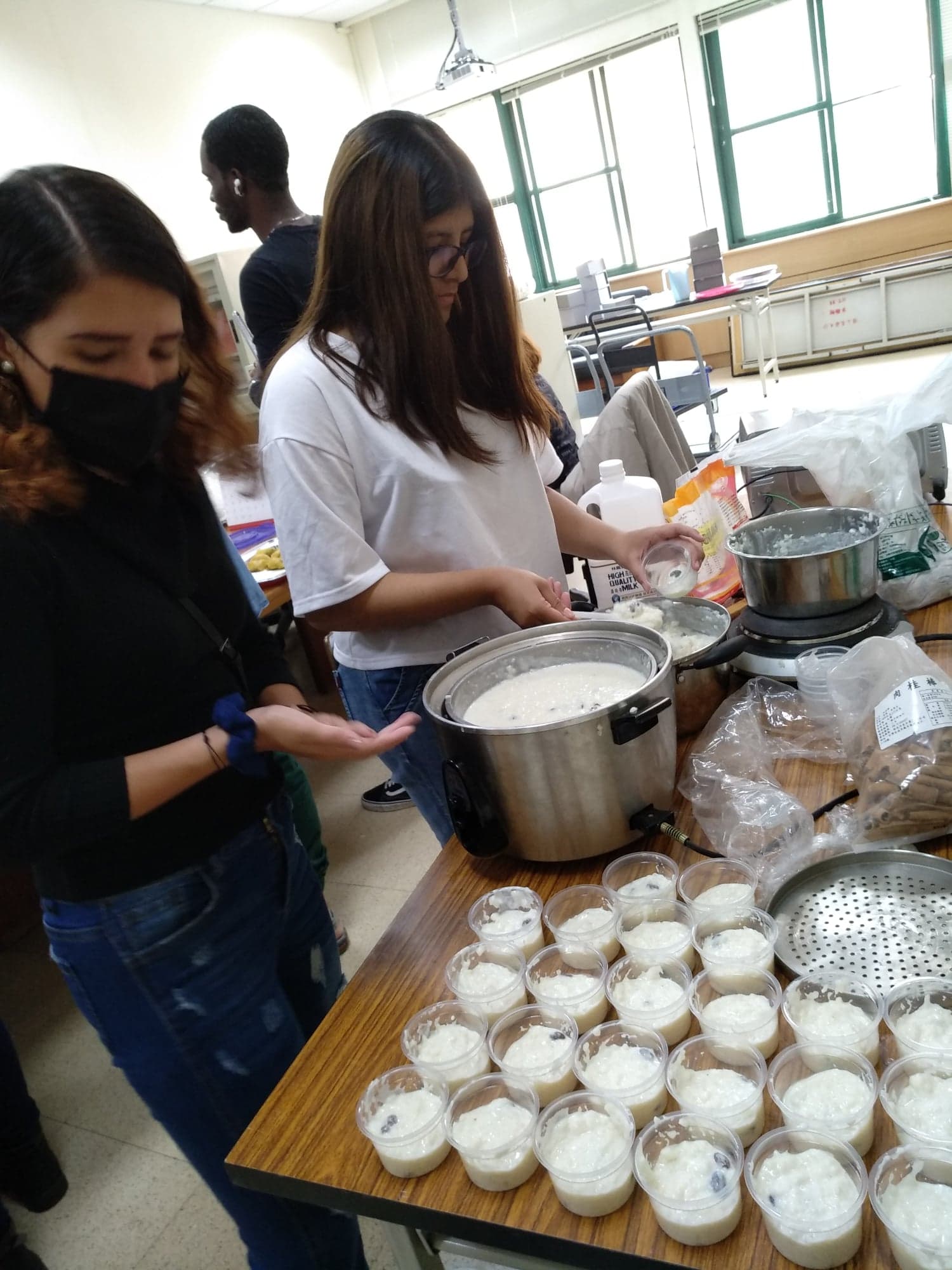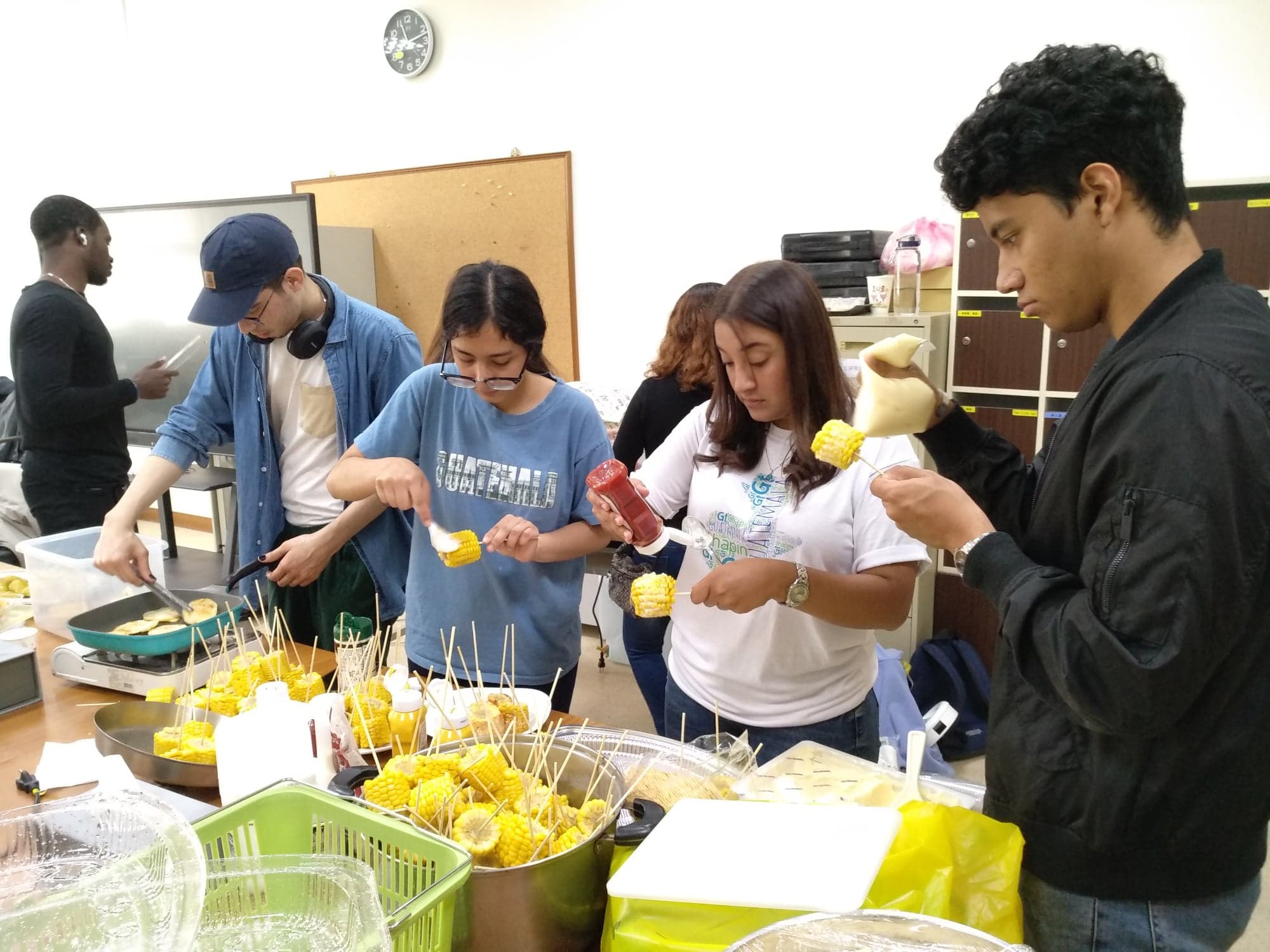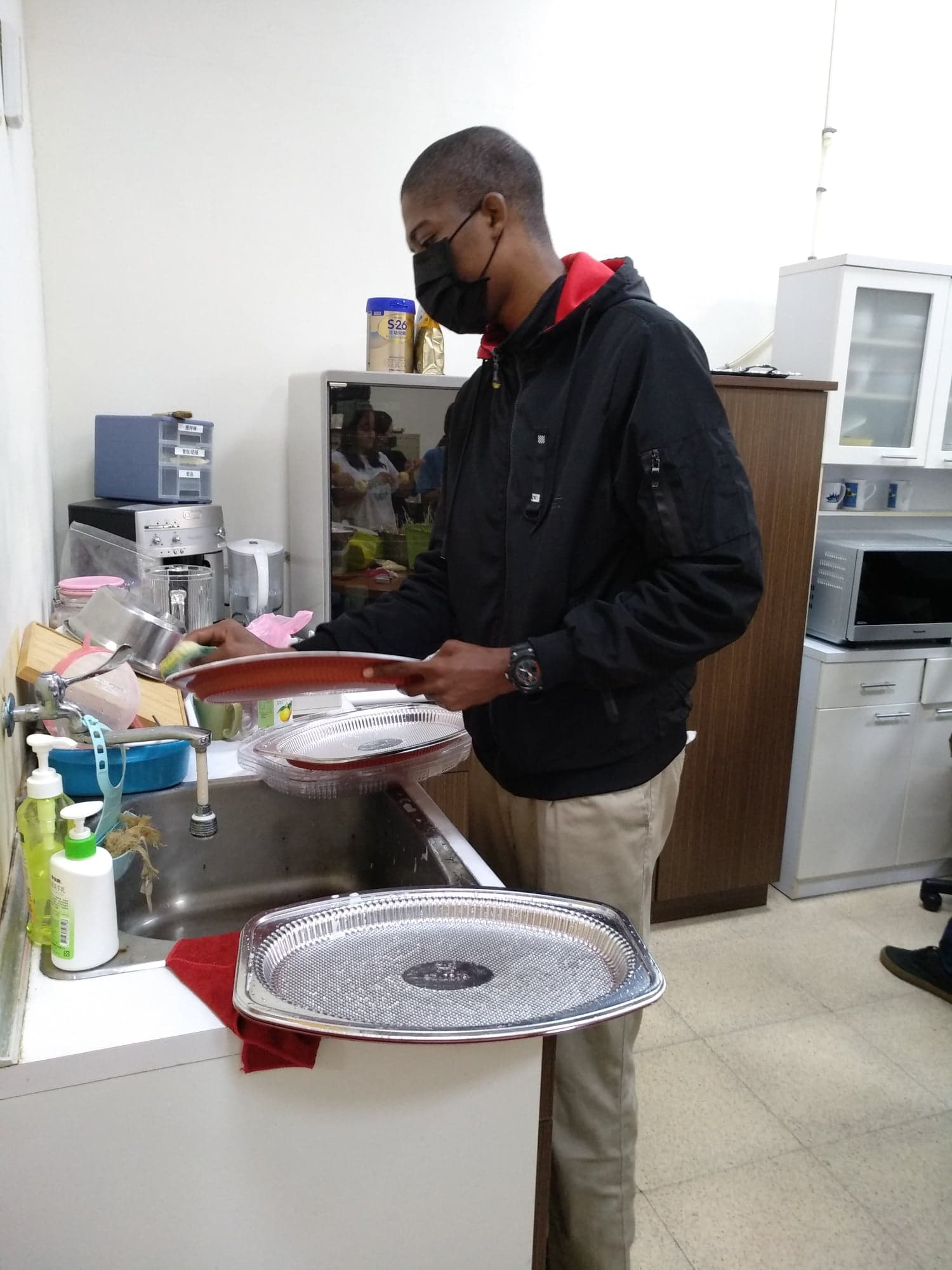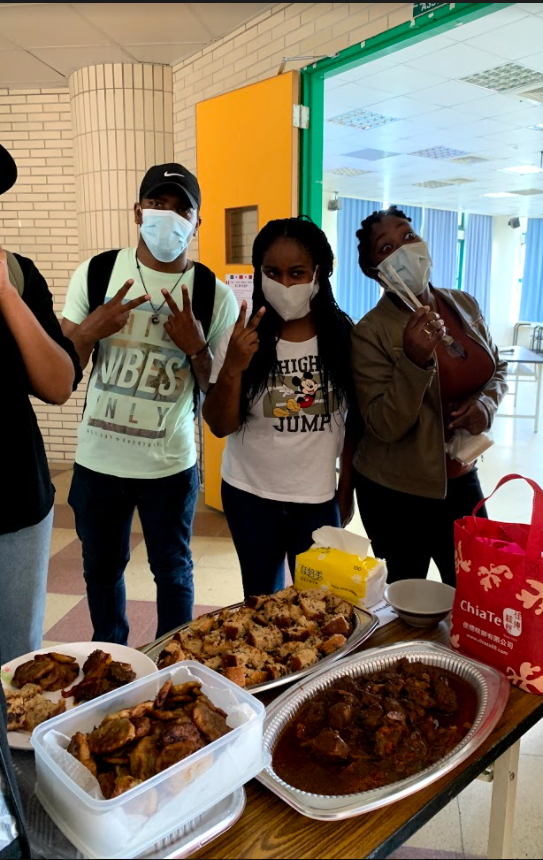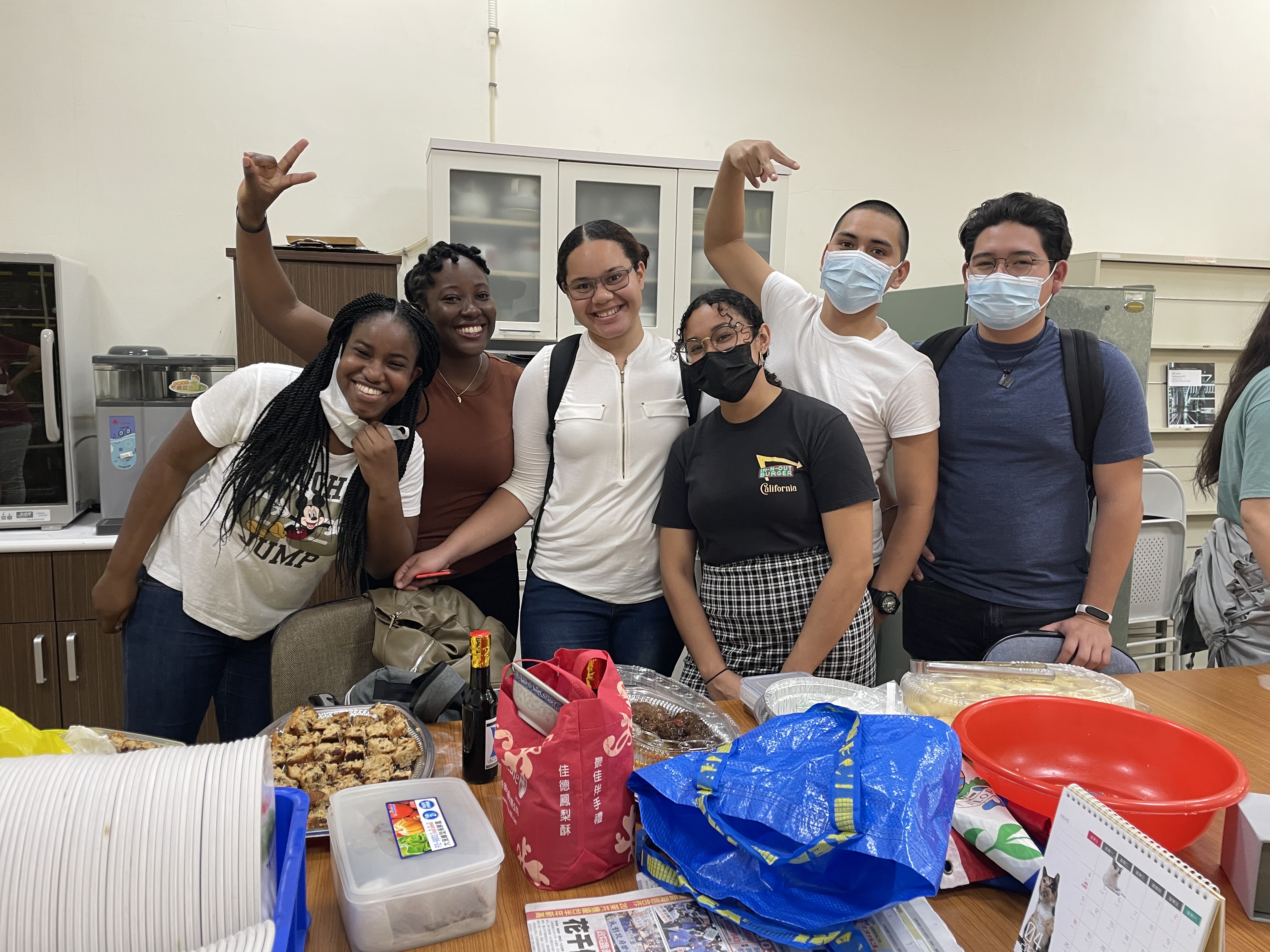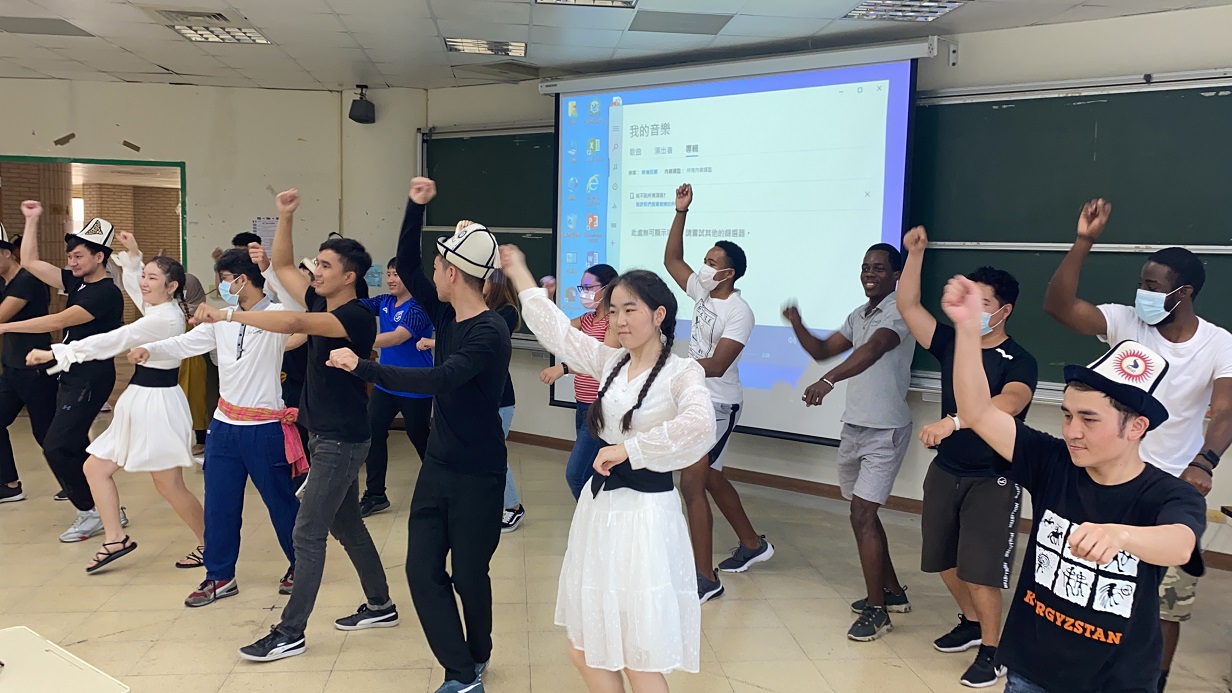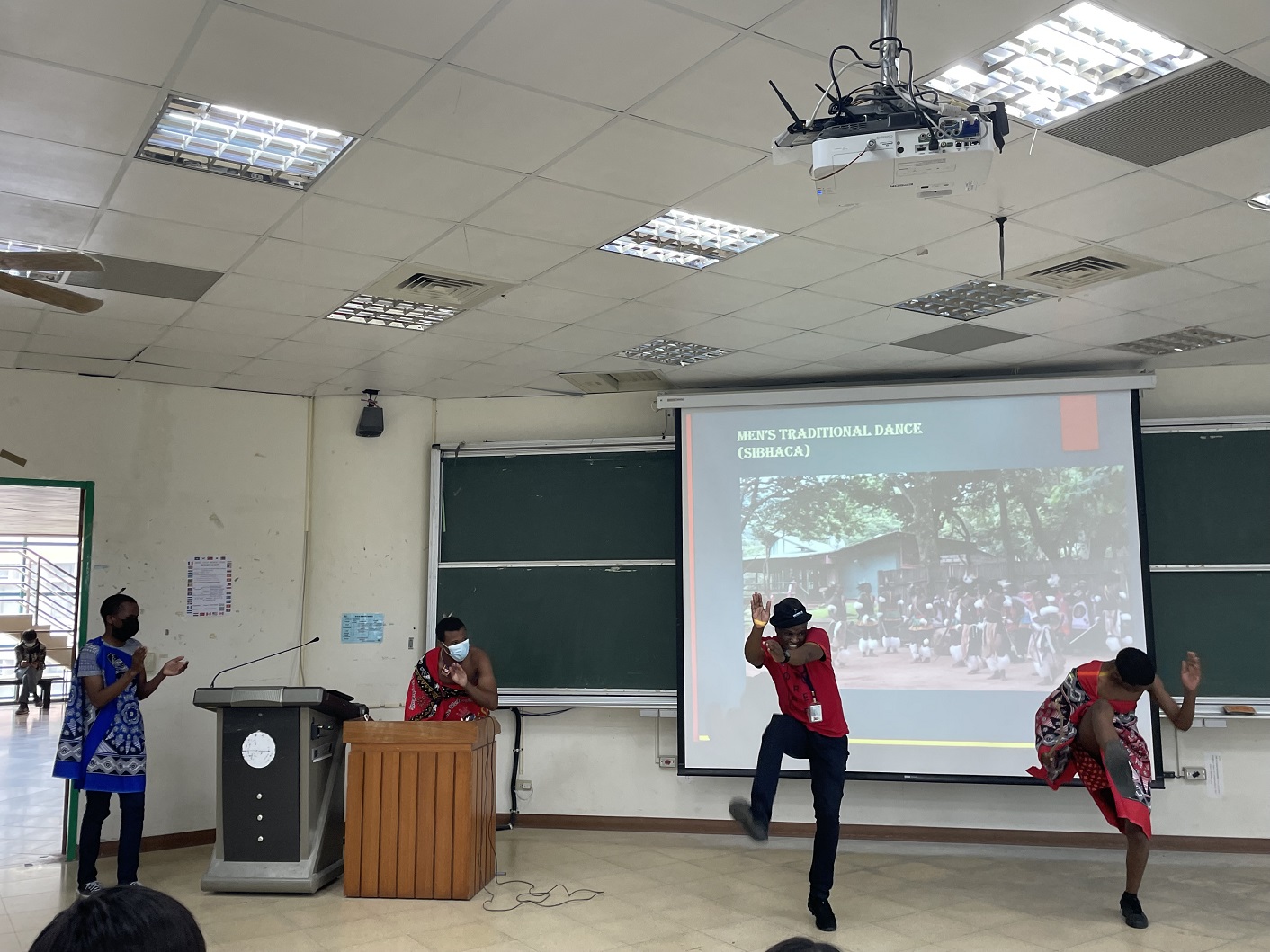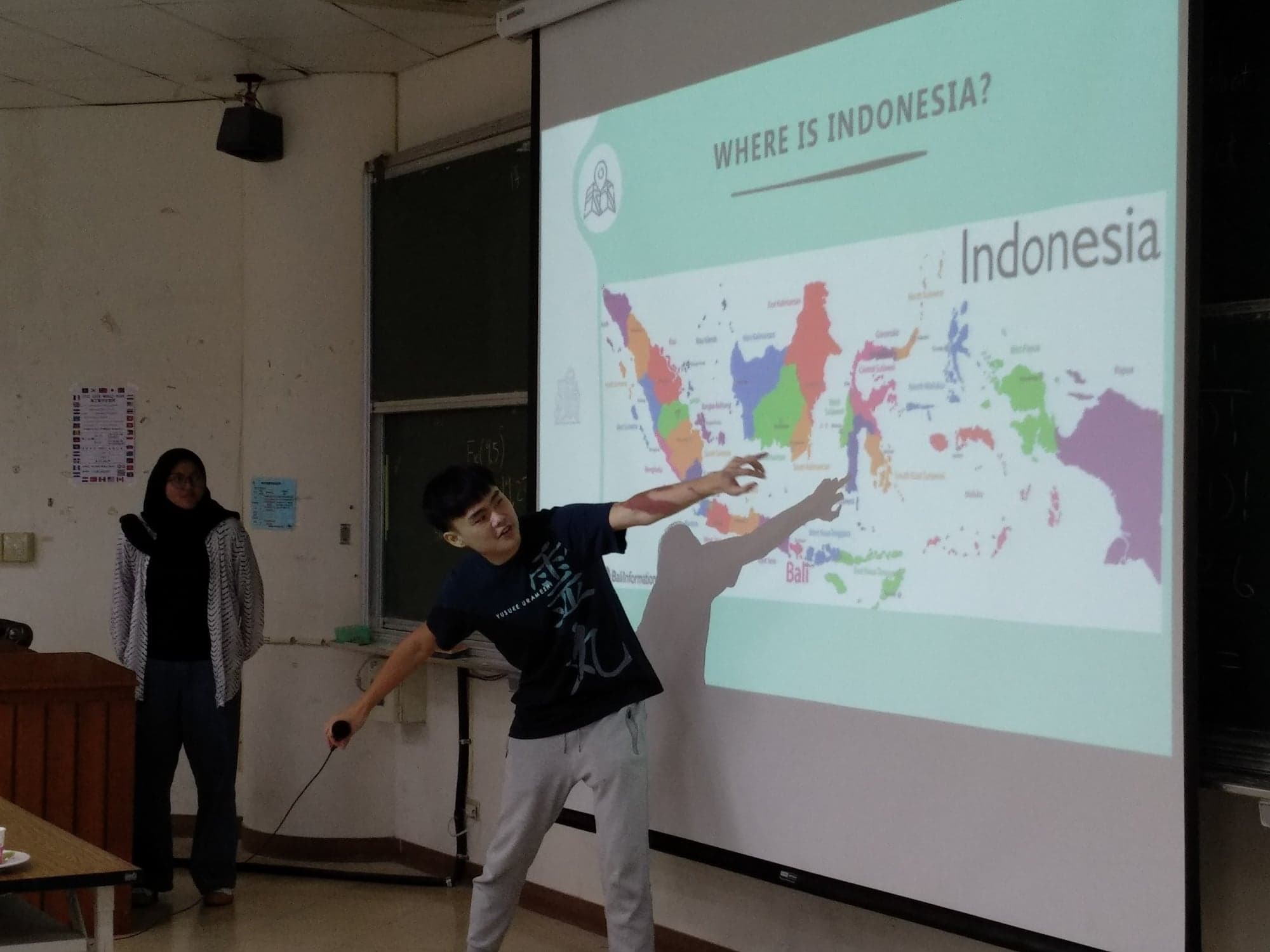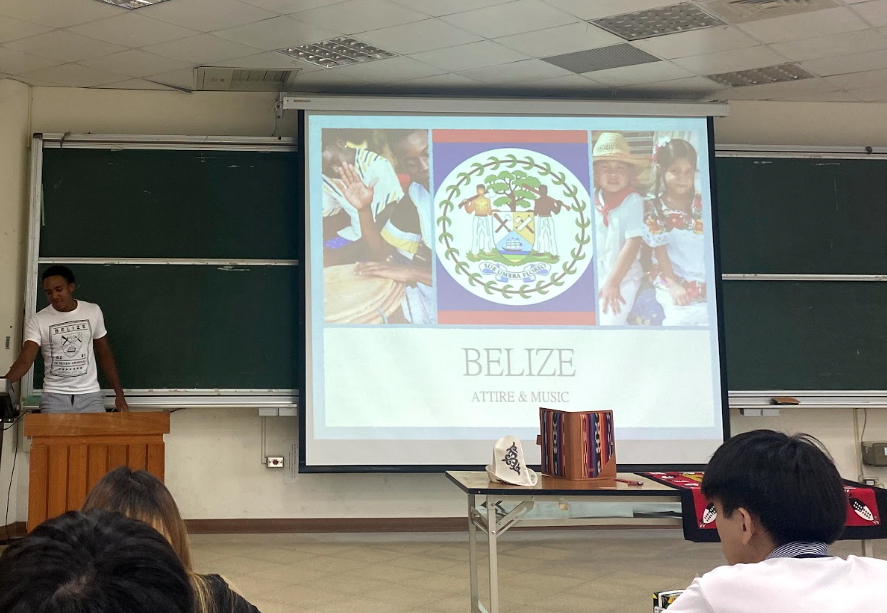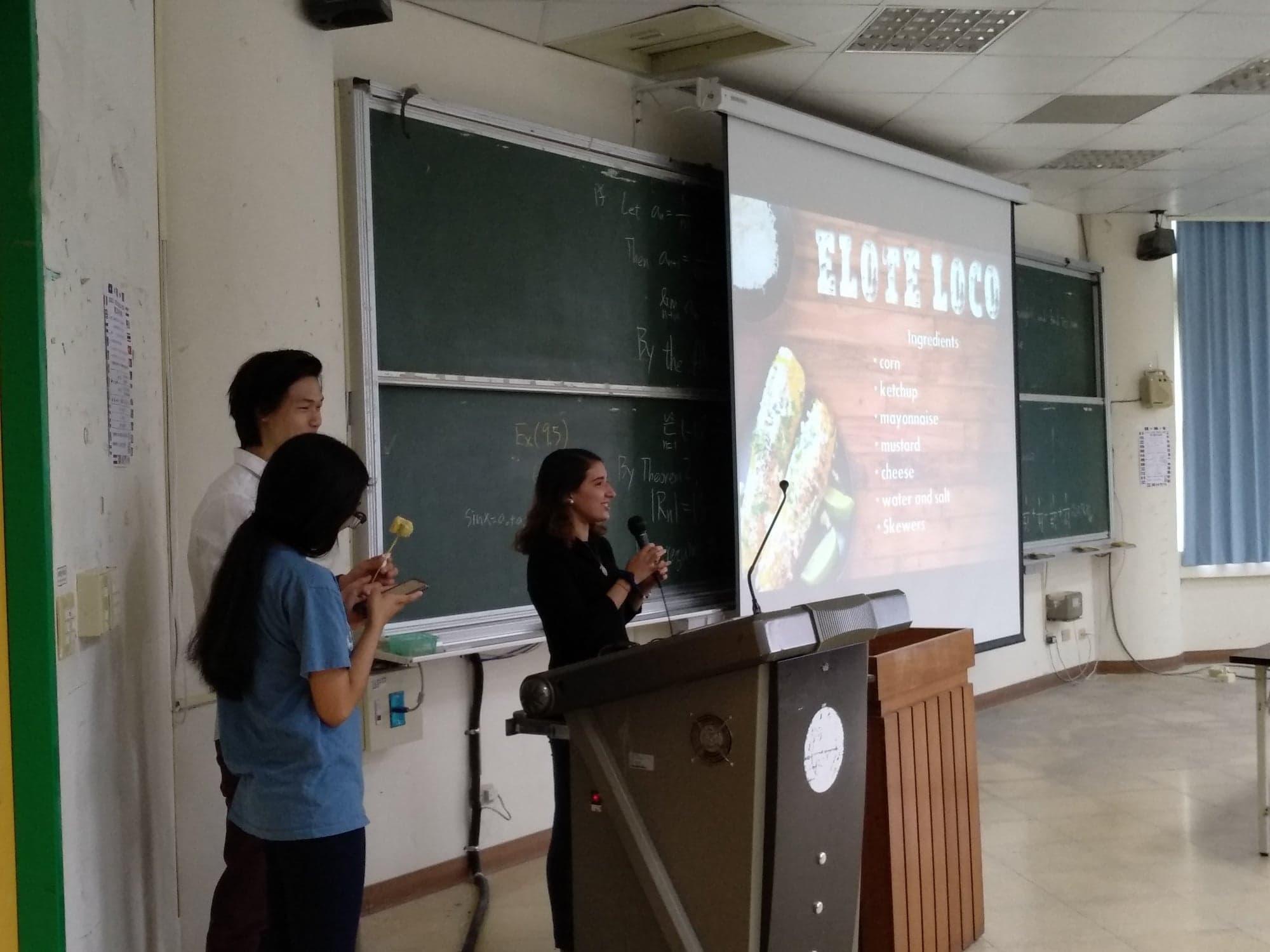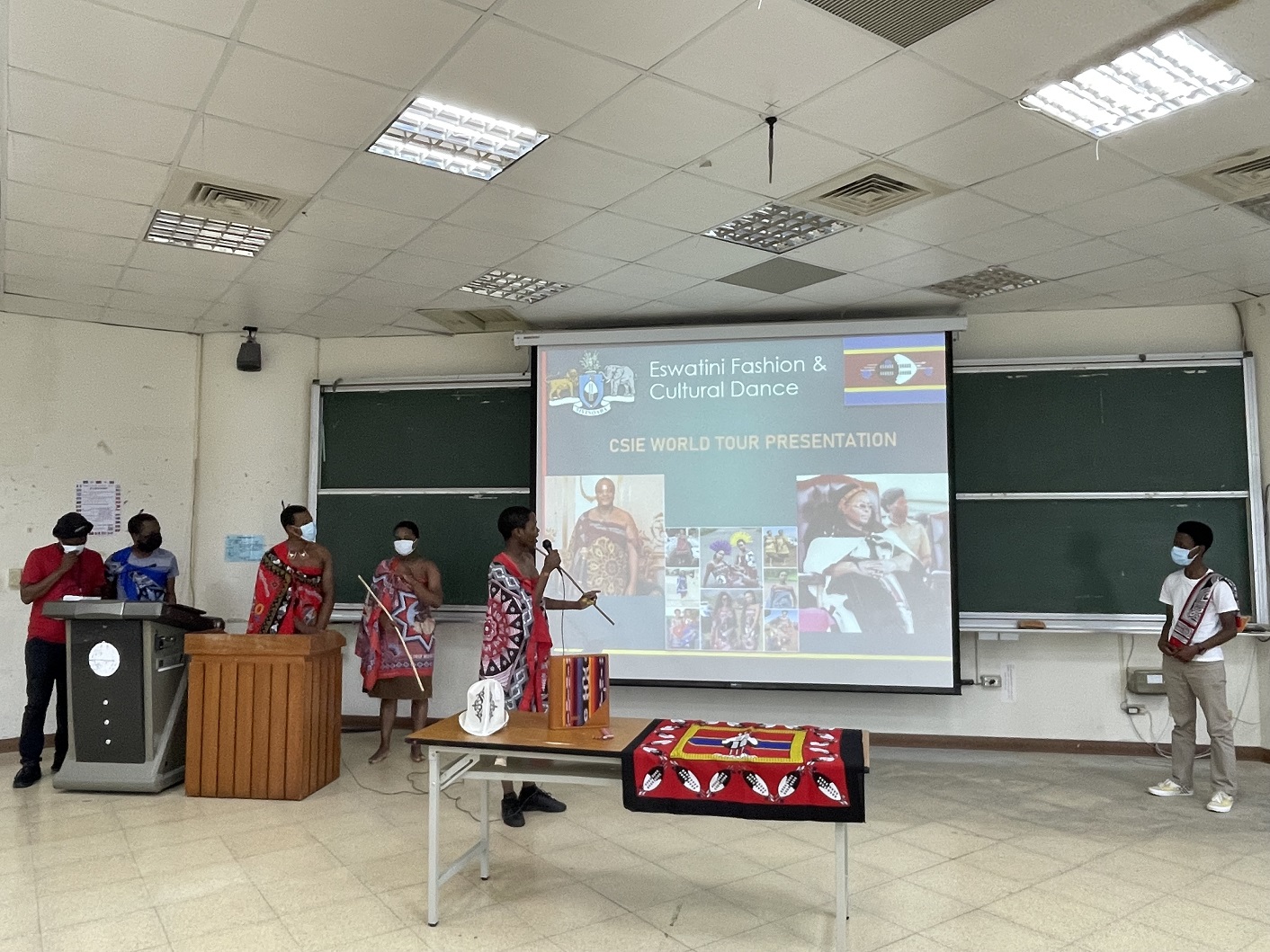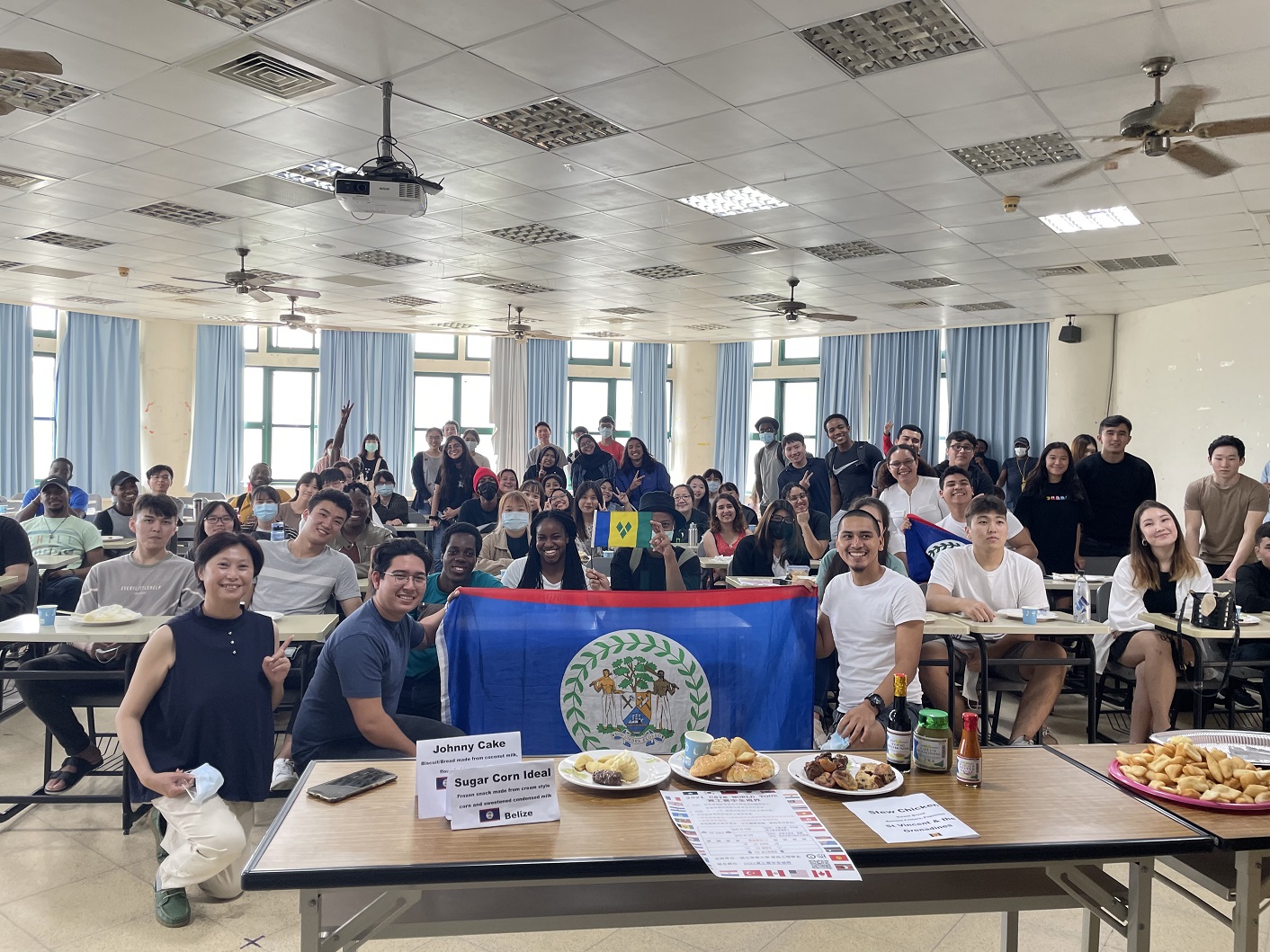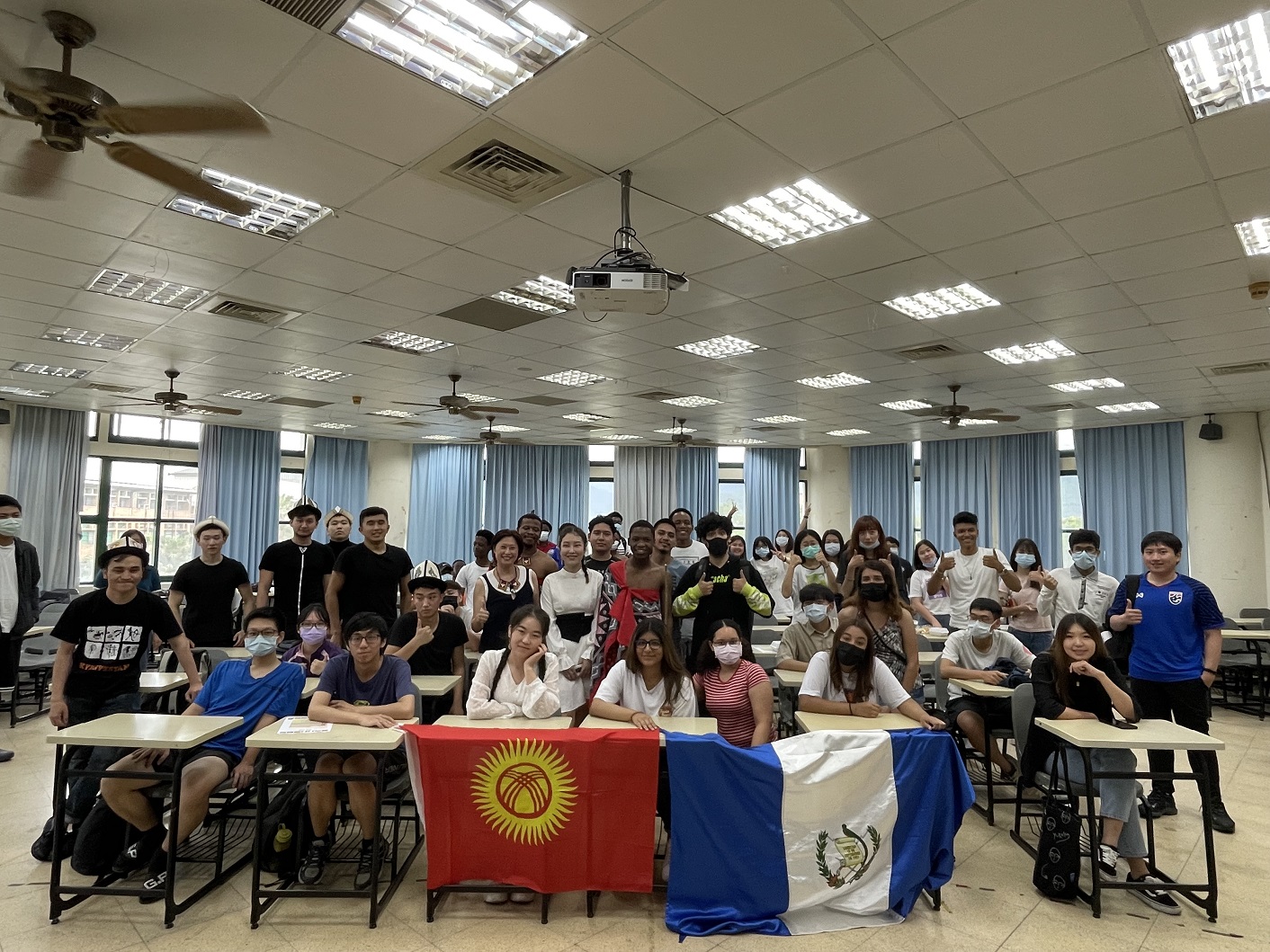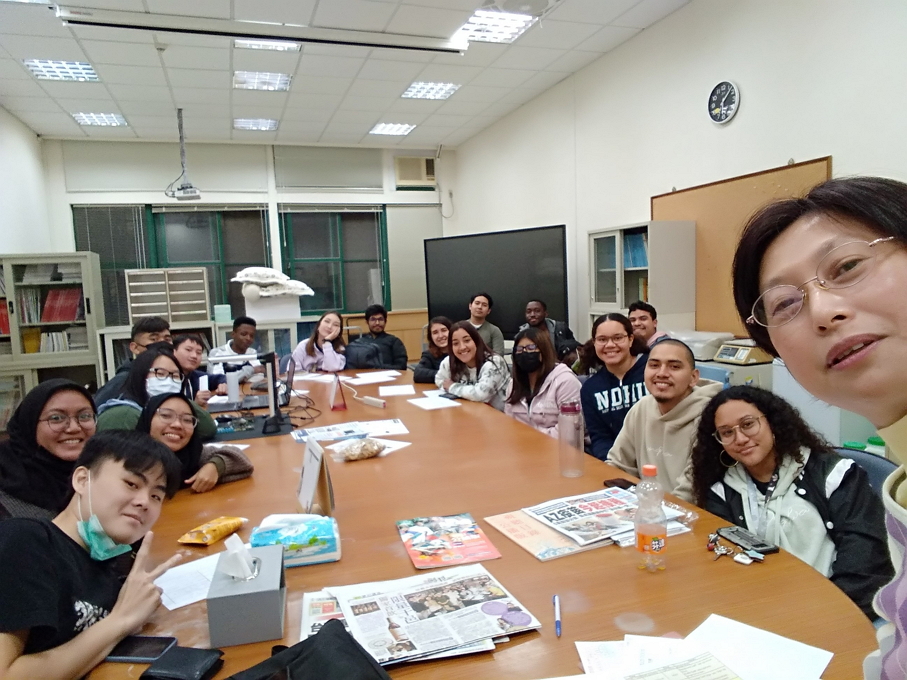 Thanks the Seed Leaders!! You made everything possible !!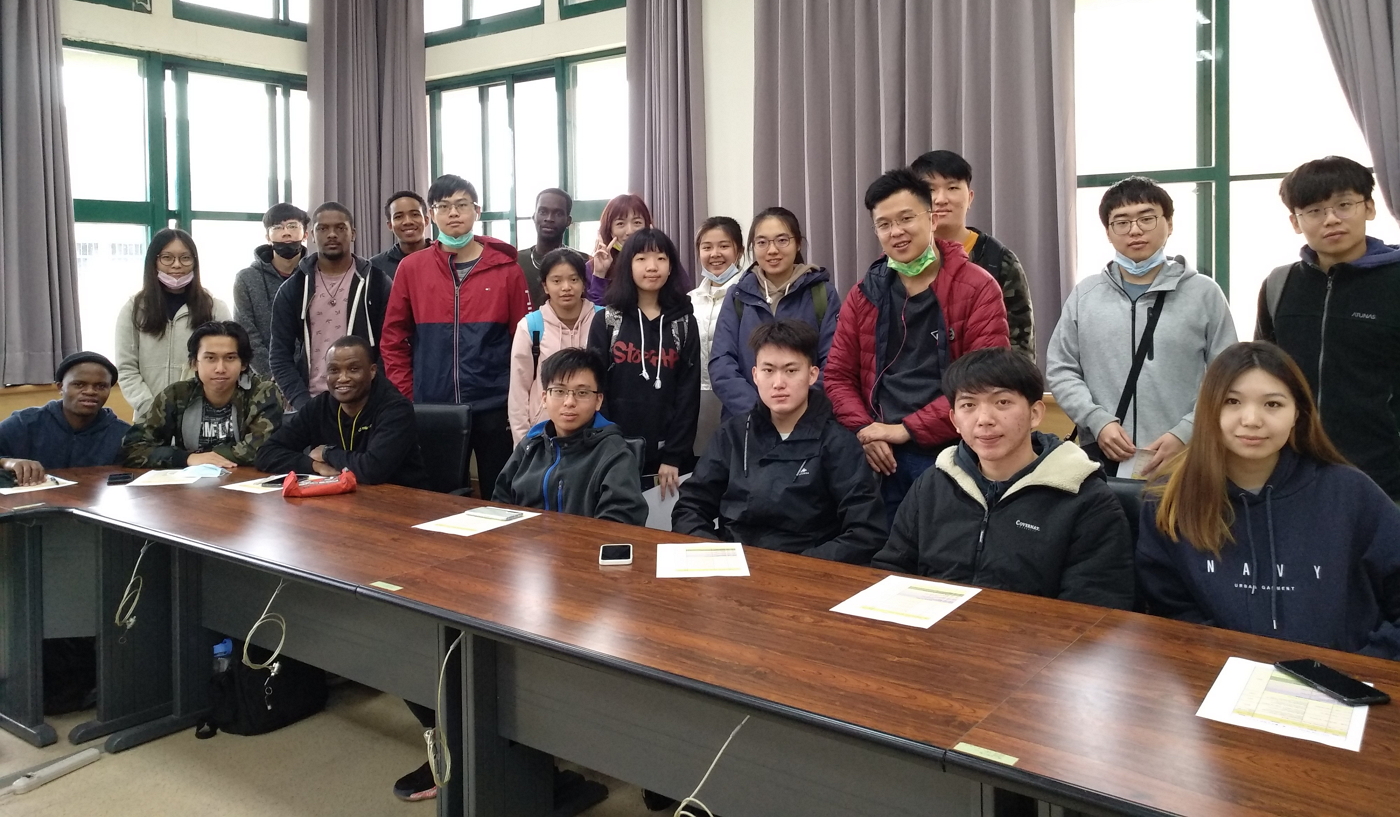 Thanks Volunteers! at Pre-Event Training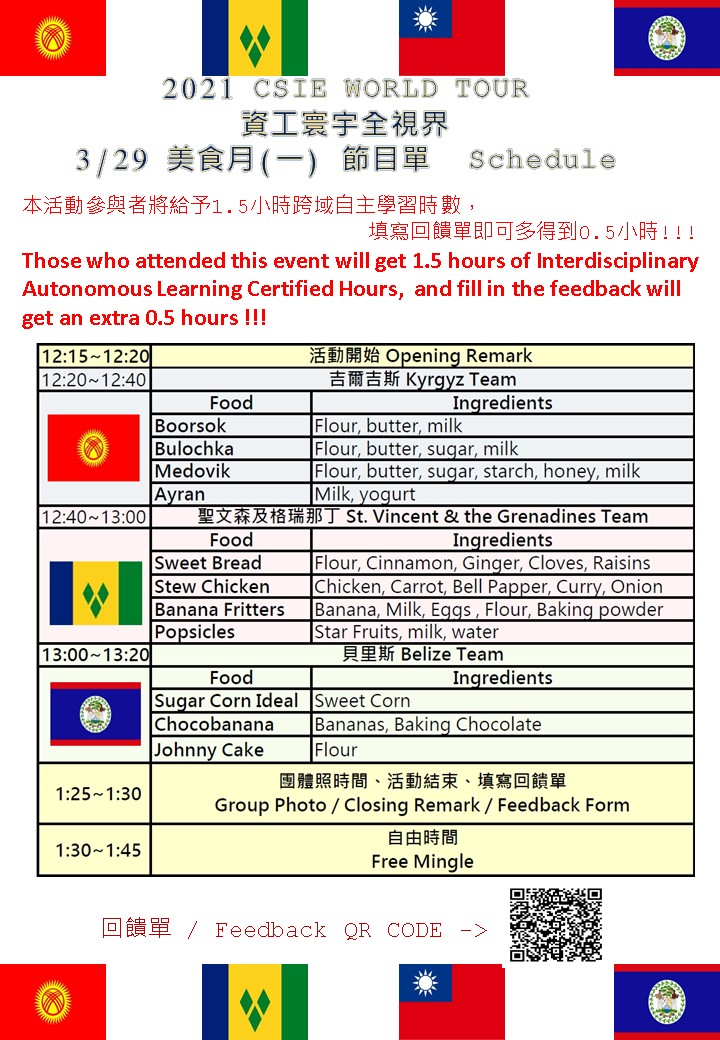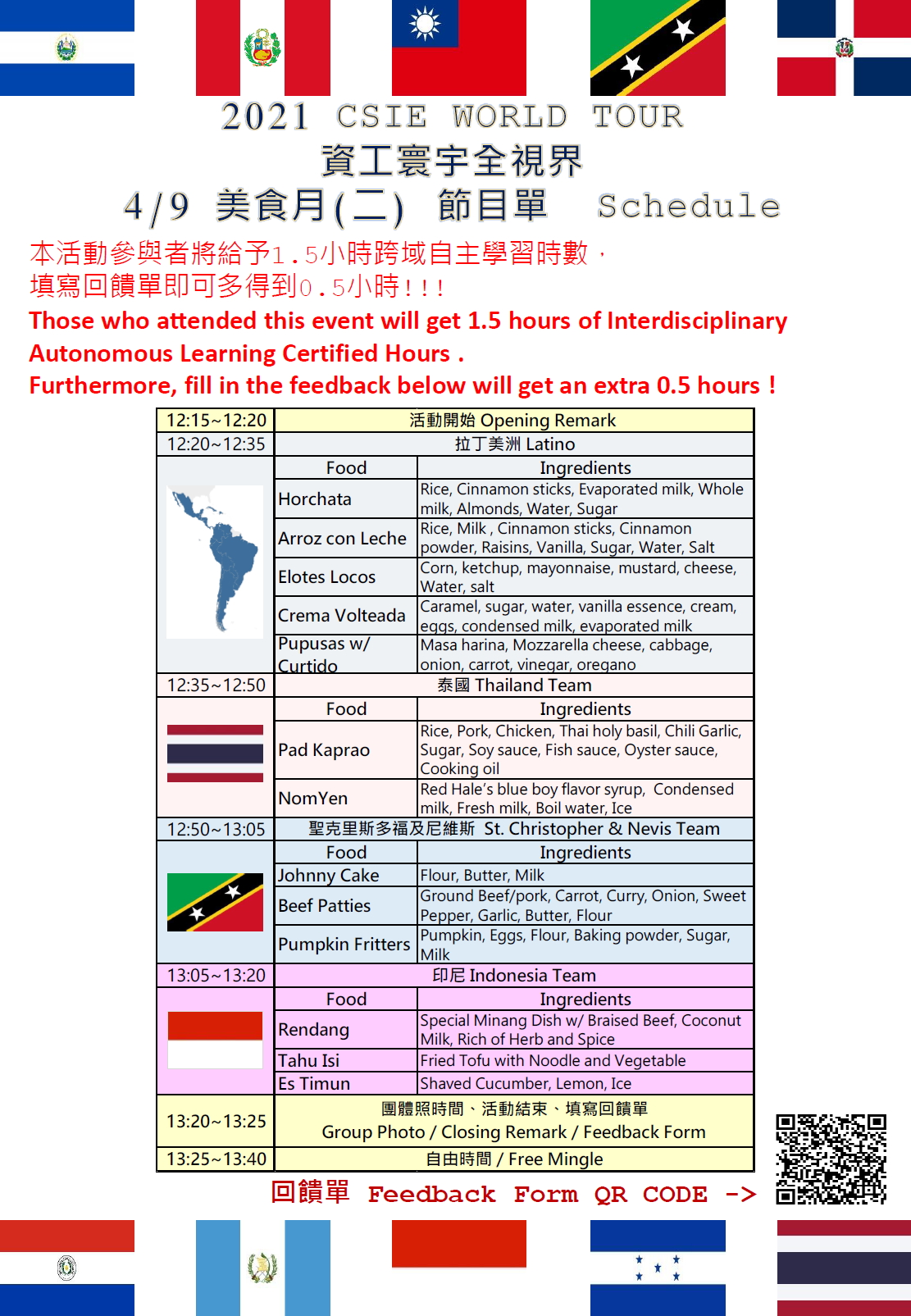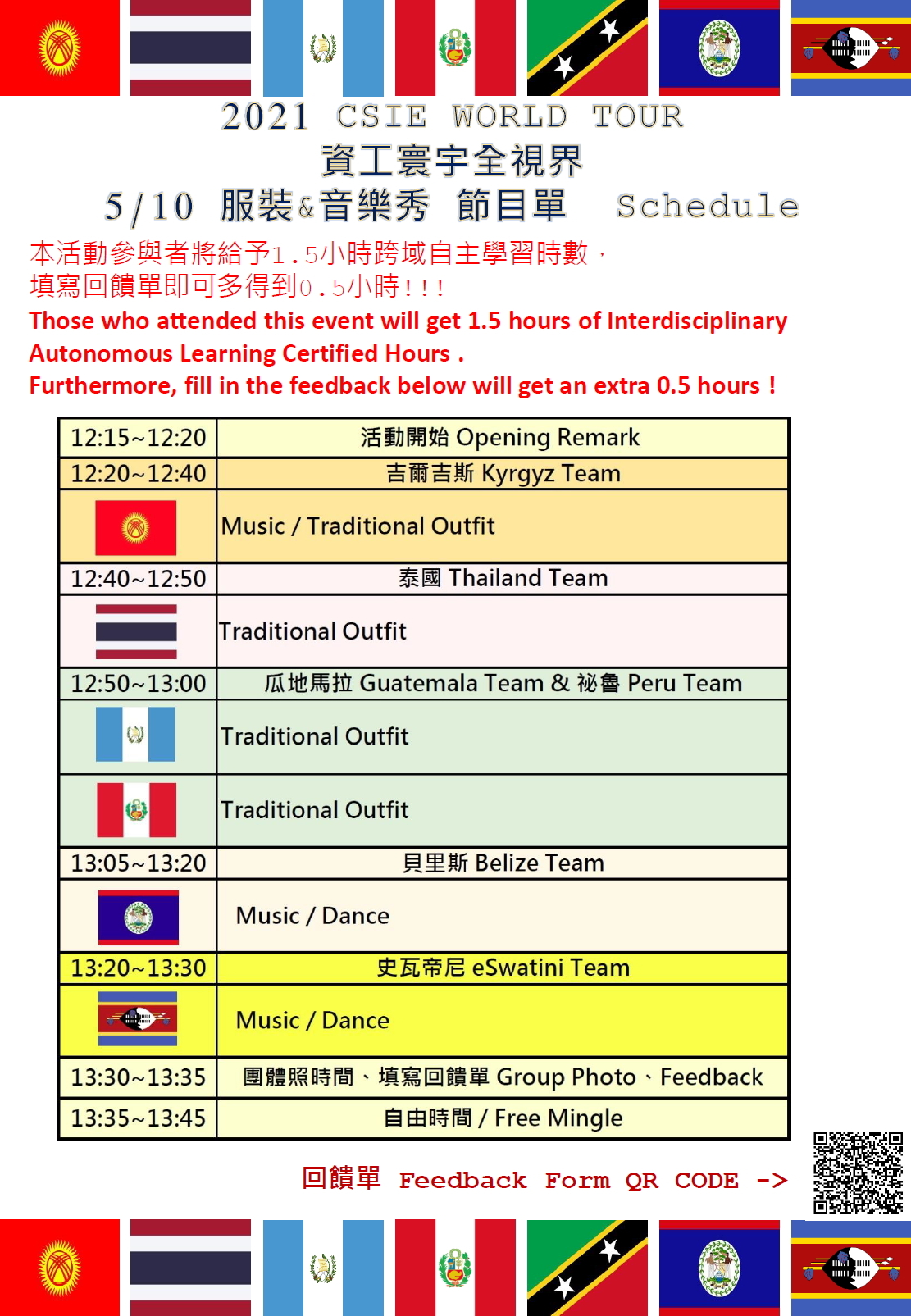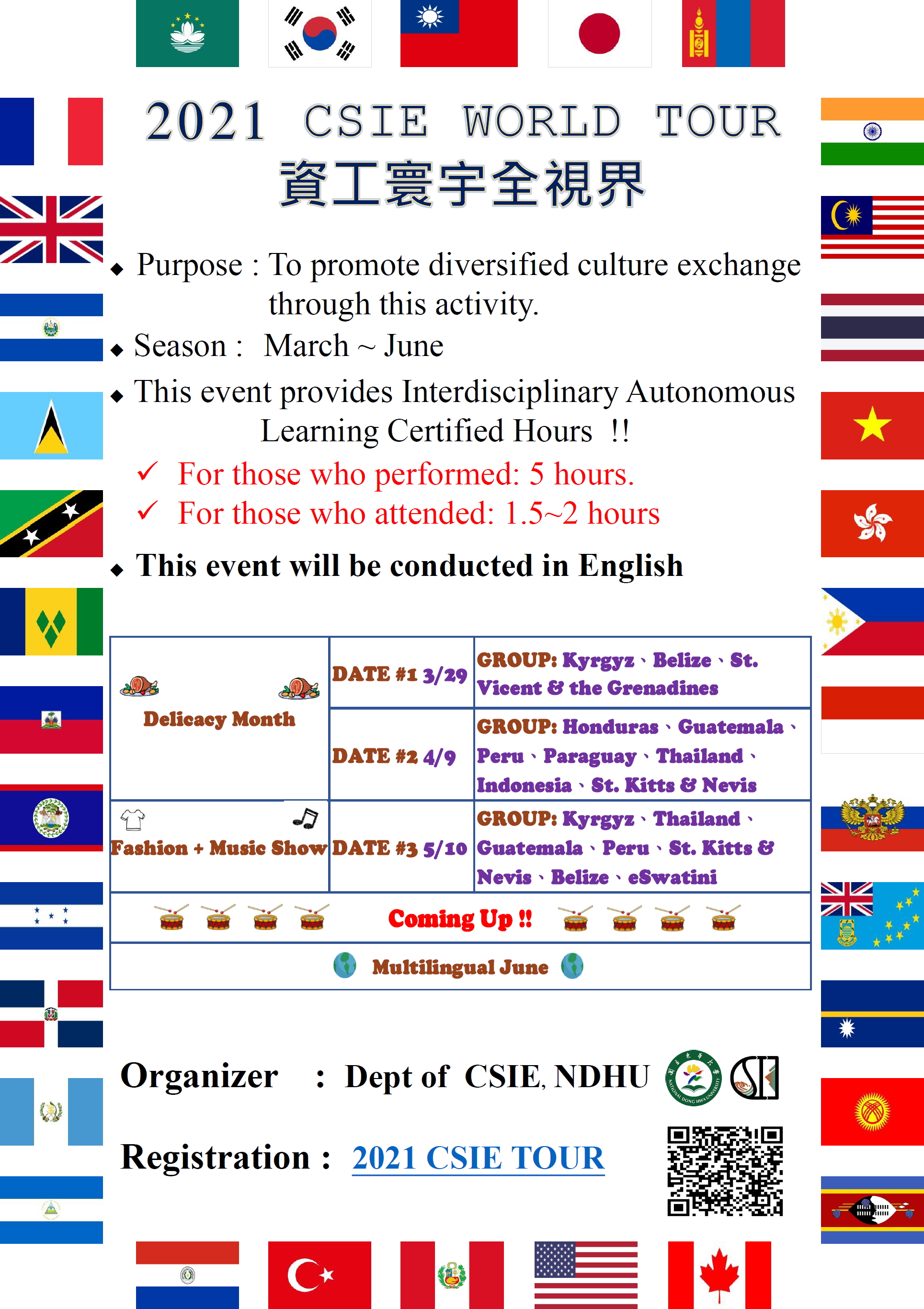 (Visited 310 times, 1 visits today)