Congratulations! NDHU CSIE's Professor James Ching-Nung Yang received IET Fellow honor !!
The Institution of Engineering and Technology (IET) just announced newer IET Fellow List in January, 2017. Professor James Ching-Nung Yang 楊慶隆教授, Resume Here, from Department of Computer Science & Information Engineering, National Dong Hwa University received IET Fellow honor !!
The Institution of Engineering and Technology (IET), was formally known as the Institution of Electrical Engineers (IEE). To be awarded with IET Fellow, one must be outstanding in the field of engineering related fields in the world, is awarded to the leadership in science and engineering technology, and has important achievements and outstanding contribution to the highest honor professionals. To be an IET Fellow, the items to be measured include Leadership, Responsibility, Insight and Experience, Creativity, Innovation, Career, Professional Services, Reputation, Influence and contribution "and other nine criteria. By the IET Fellow audit committee vote, at least 1/2 or more members agreed to be adopted by the Institute of Fellow.
Professor Yang in the field of information engineering, published hundreds of academic works, its research has been internationally recognized. Especially in secret image sharing, he is a pioneer in the study of "visual cipher". Visual ciphers in the field of important research branch "probability-based visual password", that is, Professor Yang's first. Because of its outstanding research results, was also invited to serve as the book and special edition editor. Professor Yang actively participated in the international conference, served as President of the General Assembly, the General Assembly, technical committee chairman, committee members. He has been a visiting scholar at the University of Missouri, University of Milan, Italy, and a visiting scholar at the University of Tokyo. IET Fellow, in addition to certainly Professor Yang's performance in international research, but also on behalf of the Donghua University academic research affirmed.
NDHU News: http://www.ndhu.edu.tw/files/14-1000-109641,r2390-1.php?Lang=zh-tw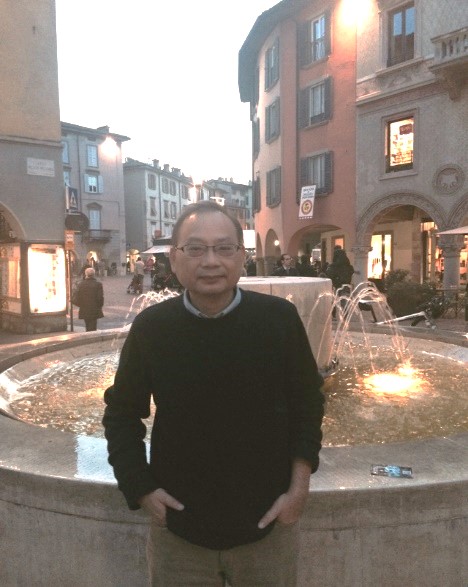 (Visited 352 times, 1 visits today)