Meeting with Mr. Yudy Chen, master graduate from CSIE at NDHU.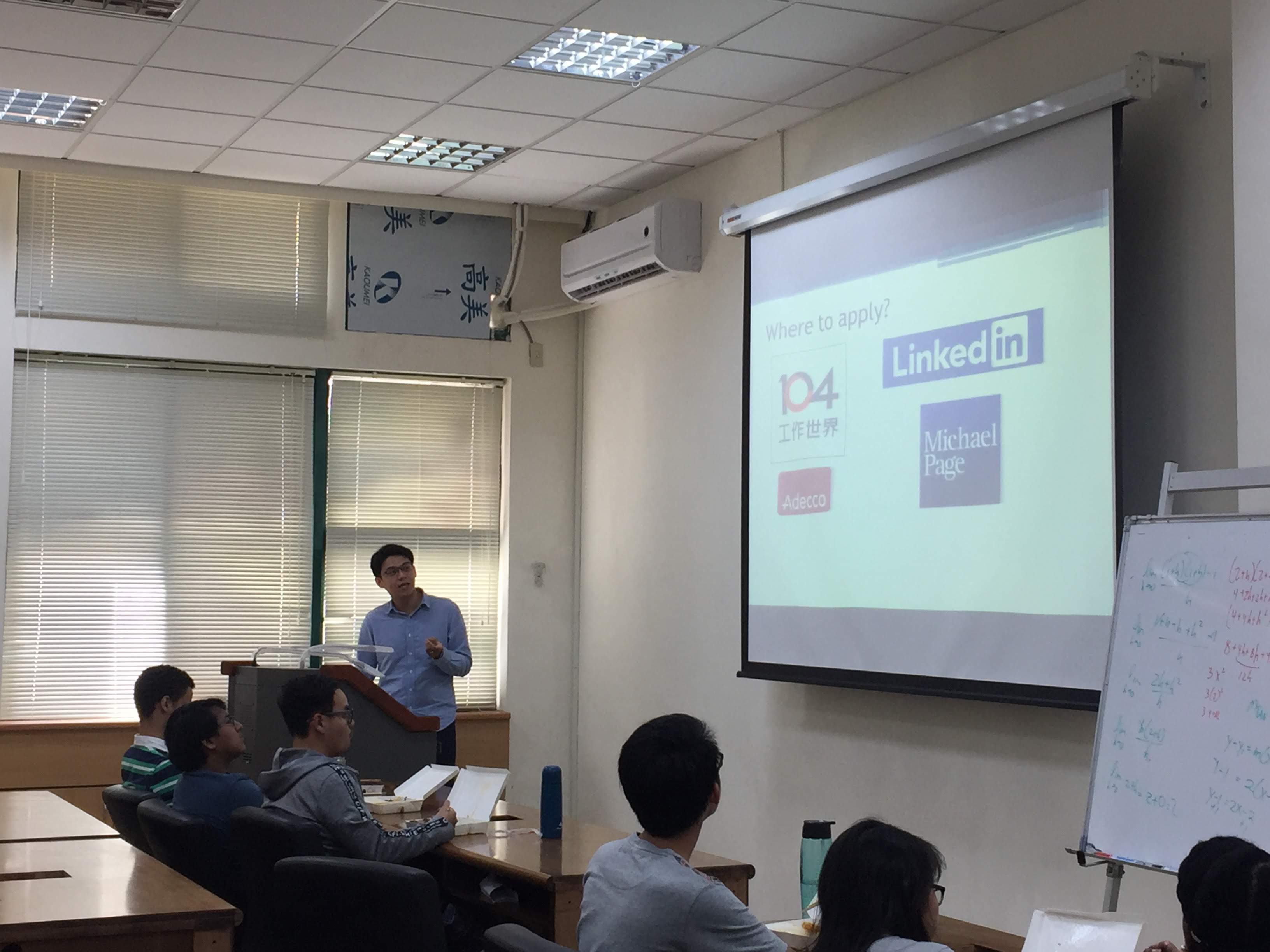 Mr. Yudy Chen, from Indonesia, is a Senior Engineer/Project Manager at a startup at Hsinchu. And on Today, October 26th 2018, he came all the way from Hsinchu to NDHU to share his experience, tips and tricks about the daunting task of searching for a Computer Science related job as a foreigner in Taiwan.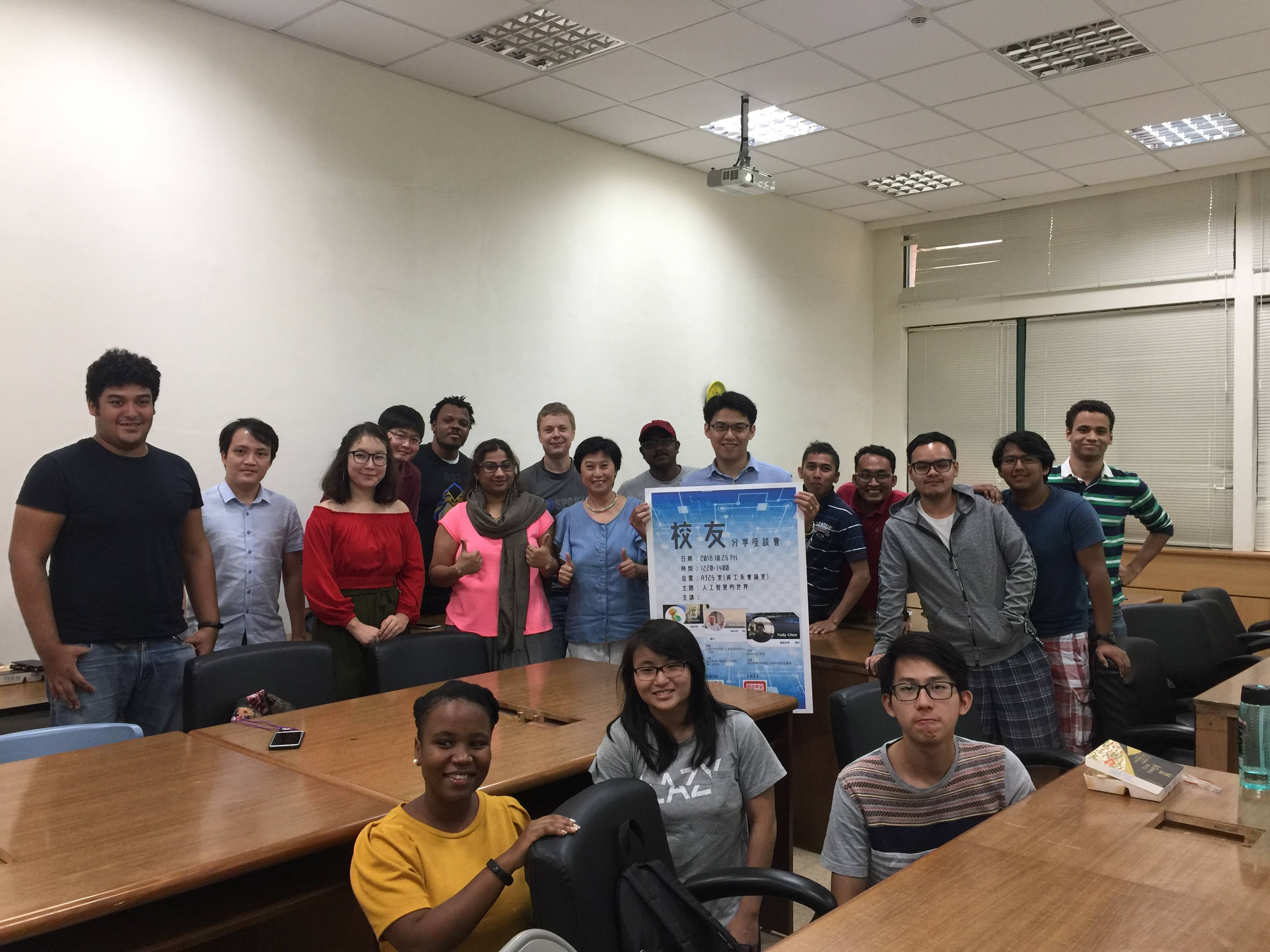 Among his professional advice, the most highlighted topics were:
Introduction to the best websites to use to search for a job in Taiwan.
How to write a solid resume that stands from the crowd.
What to expect when working for a big company or a startup.
ISO Standard Operating Procedures at the workplace.
Strategies for the interview process and how to give a great impression.
Salary negotiation and the minimum salary required for foreigners.
Income tax brackets and possible tax deductions in Taiwan.
Preparation of documents for the application of ARC and work permit.
The importance of the Mandarin language skill when applying for a job.
Difference in the working environments of Taipei and Hsinchu.
After his thorough presentation, the international students shared their personal inquiries with him about several aspects of the taiwanese work culture. Overall, the students felt a great inspiration and relatability from such great example on how to be successful in the competitive work environment of Taiwan.
(Visited 54 times, 1 visits today)