Introduction:
Taiwan International Cooperation and Development Fund (TaiwanICDF) and its International Education and Training Division have been dedicated to shares Taiwan's own development experiences with partner countries around the world. The aim is to help our partner countries cultivate and nurture many talented pools of human resources.
To achieve this objective, the TaiwanICDF provides scholarships for higher education and has developed undergraduate, graduate, and Ph.D. programs in cooperation with renowned 21 partner universities in Taiwan, named Taiwan International Cooperation Alliance (TICA). Awarded students receive scholarships to study in Taiwan. Various campus activities are organized in association with TICA institutions that allow scholarship awardees to interact with Taiwanese students and become more engaged in international affairs.
Department of Computer Science & Information Engineering (Dept of CSIE) at National Dong Hwa University (NDHU) officially joins the Taiwan International Cooperation Alliance (TICA) since January of 2014. Starting from October of 2019, a new program has been added into the scholarship.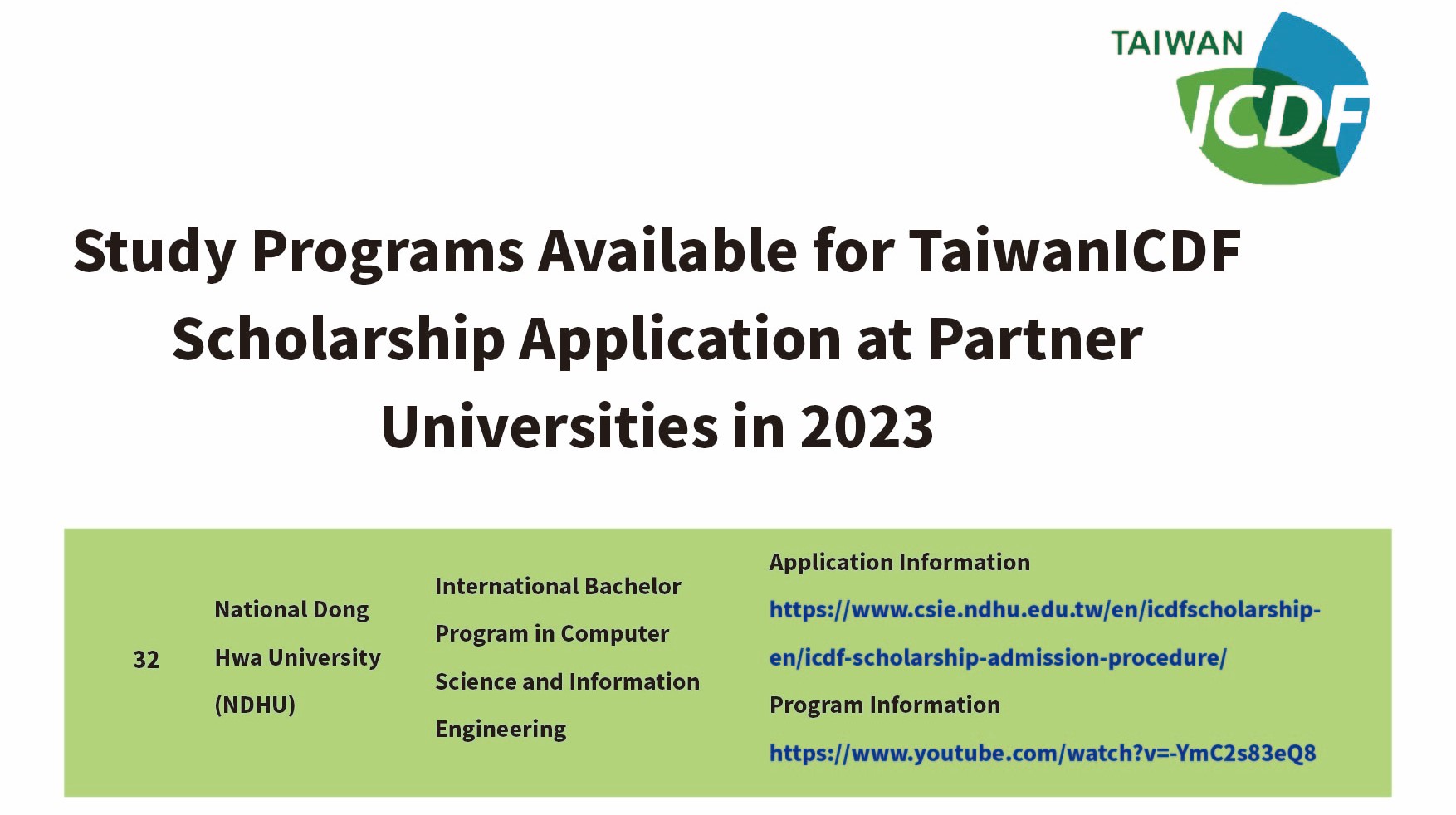 Structure:
This is 4-year English-Taught Computer Science & Information Engineering Bachelor Scholarship Program.
The CSIE undergraduate study covers many interesting and challenging topics of Computer Science and Information Engineering as listed below:
1. Artificial Intelligence (AI)
2. Machine Learning
3. AR / VR Technology
4. Information Security
5. Computer Networks
6. Multimedia Systems
7. Internet of Things (IoT)
8. Wireless & Mobile Computing
9. Big Data & Cloud Computing
10. VLSI Circuit & Embedded Systems
11. Data Knowledge Base Systems
12. Software Engineering & System Design
13. Bioinformatics
14. and much more topics…
Students will receive a "Bachelor of Science" Degree in Computer Science & Information Engineering after completing their studies.
Eligibility:
An applicant must:
Be a citizen of a country on the List of Countries Eligible for TaiwanICDF Scholarship, and satisfy any specific criteria established by his/her government of citizenship.
Neither be a national nor an overseas compatriot student of the Republic of China (ROC, Taiwan).
Satisfy the admission requirements of the National Dong Hwa University under TaiwanICDF scholarship.
Be able to satisfy all requirements for a Resident Visa (Code: FS) set by the Bureau of Consular Affairs, Ministry of Foreign Affairs, and an Alien Resident Certificate (ARC) set by the Ministry of the Interior, of the ROC (Taiwan) government. This means that if an applicant cannot satisfy the visa requirements, TaiwanICDF has the right to revoke a scholarship offered.
Upon accepting the TaiwanICDF scholarship, an applicant cannot hold any other ROC (Taiwan) government-sponsored scholarship (such as the Taiwan Scholarship) in the same academic year.
Applicants who had already received TaiwanICDF scholarships, MOFA's Taiwan Scholarships, or MOE scholarships in the past, must return back to their home countries for more than one year before applying TaiwanICDF scholarships. (For example: to apply for 2021 Fall Scholarship, an applicant must have graduated and returned back to his/her home country before July 31, 2020).
Have never had any scholarship revoked by any ROC (Taiwan) Government agency or related institution, nor had been expelled from any University in Taiwan.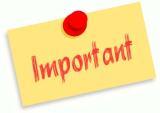 Applicant must submit applications to both TaiwanICDF Scholarship Application System and National Dong Hwa University International Student Admission System to be considered. Click here to apply!

★Introduction of Dept of CSIE, NDHU (click for enlarge PDF file)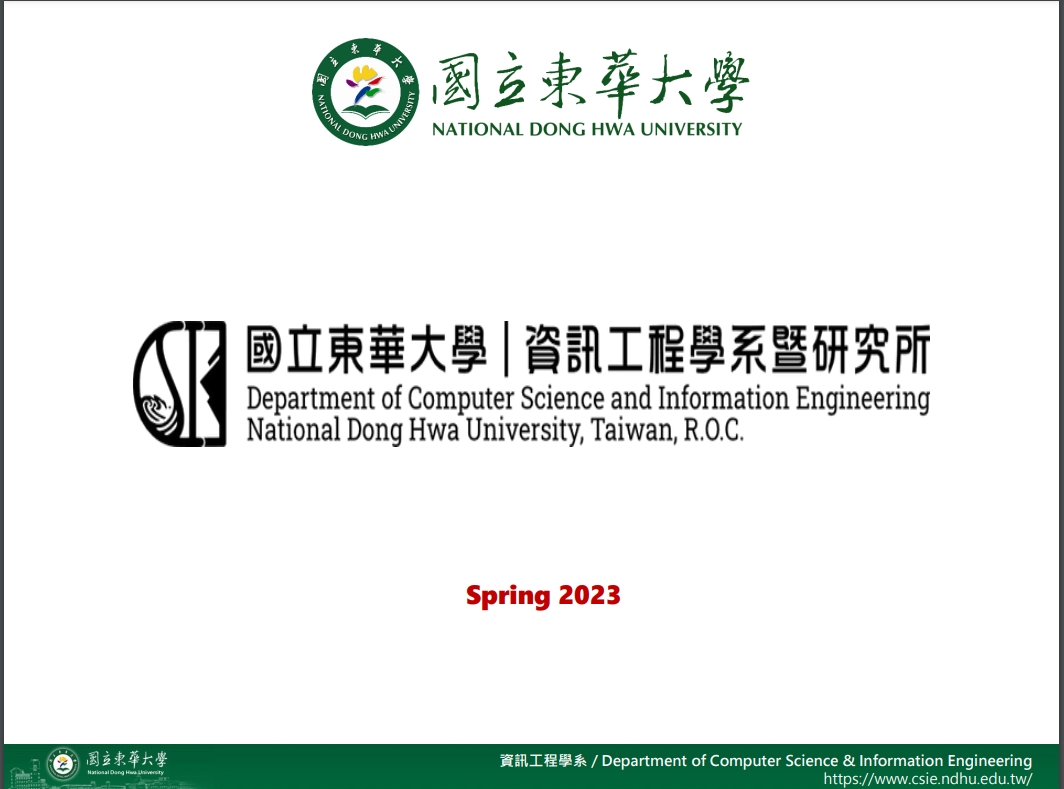 ★CSIE Student Testimony:

CSIE Students in Taiwan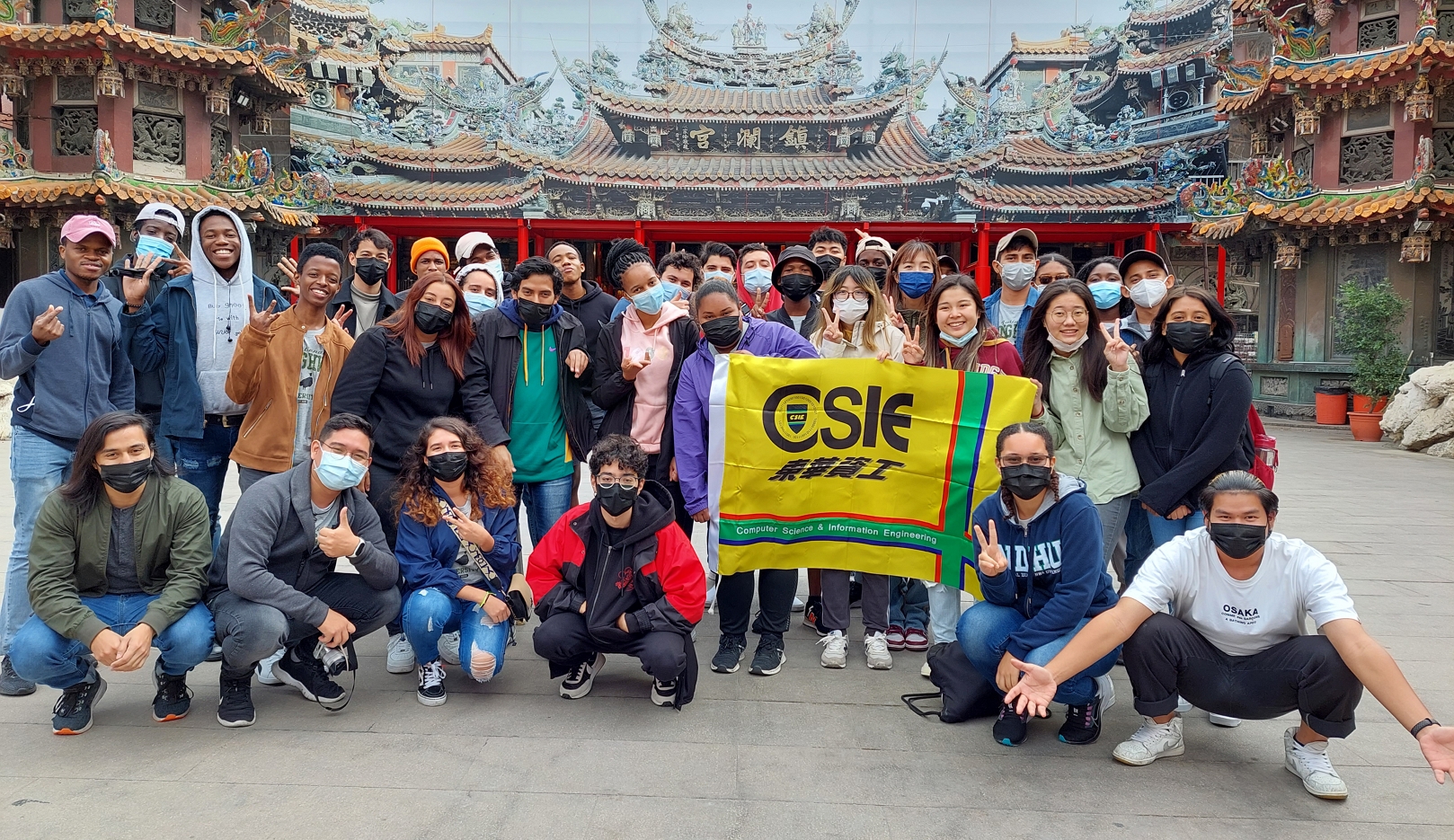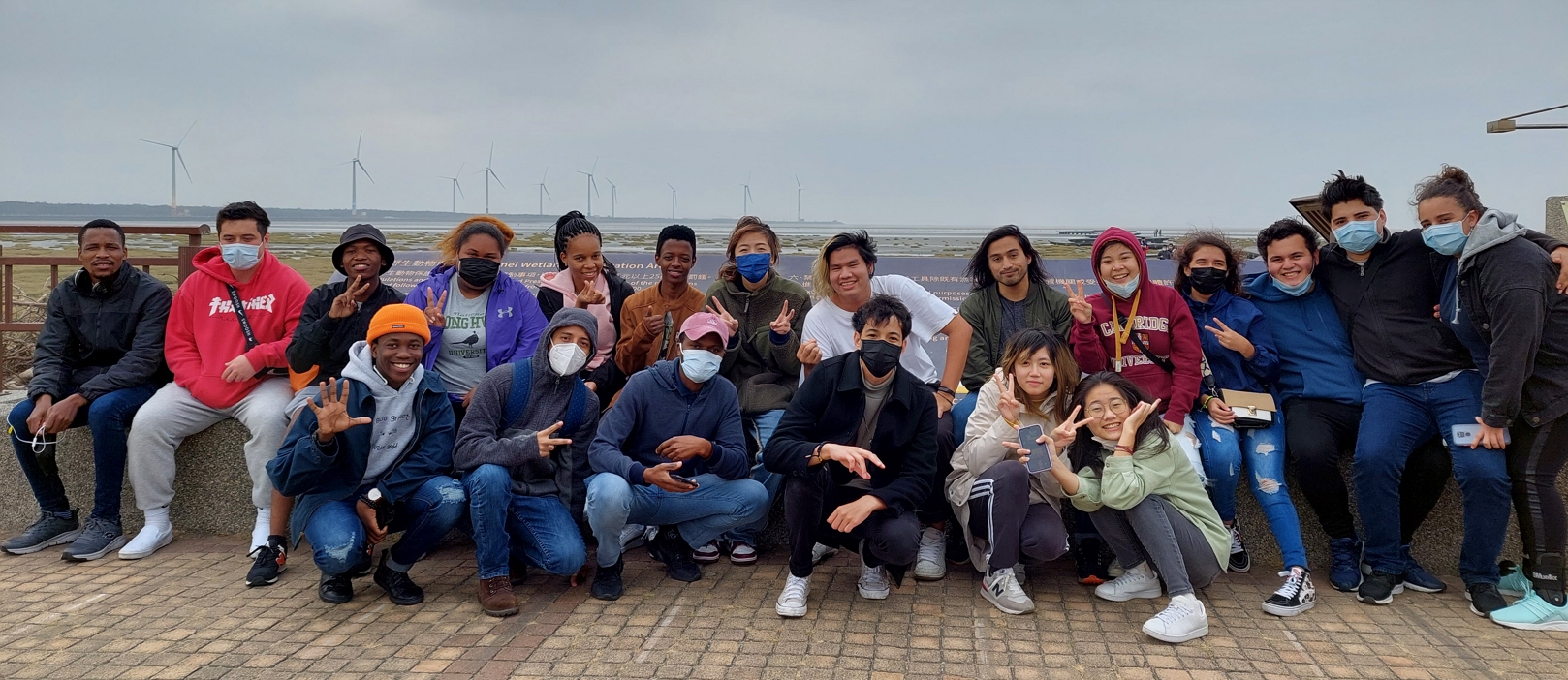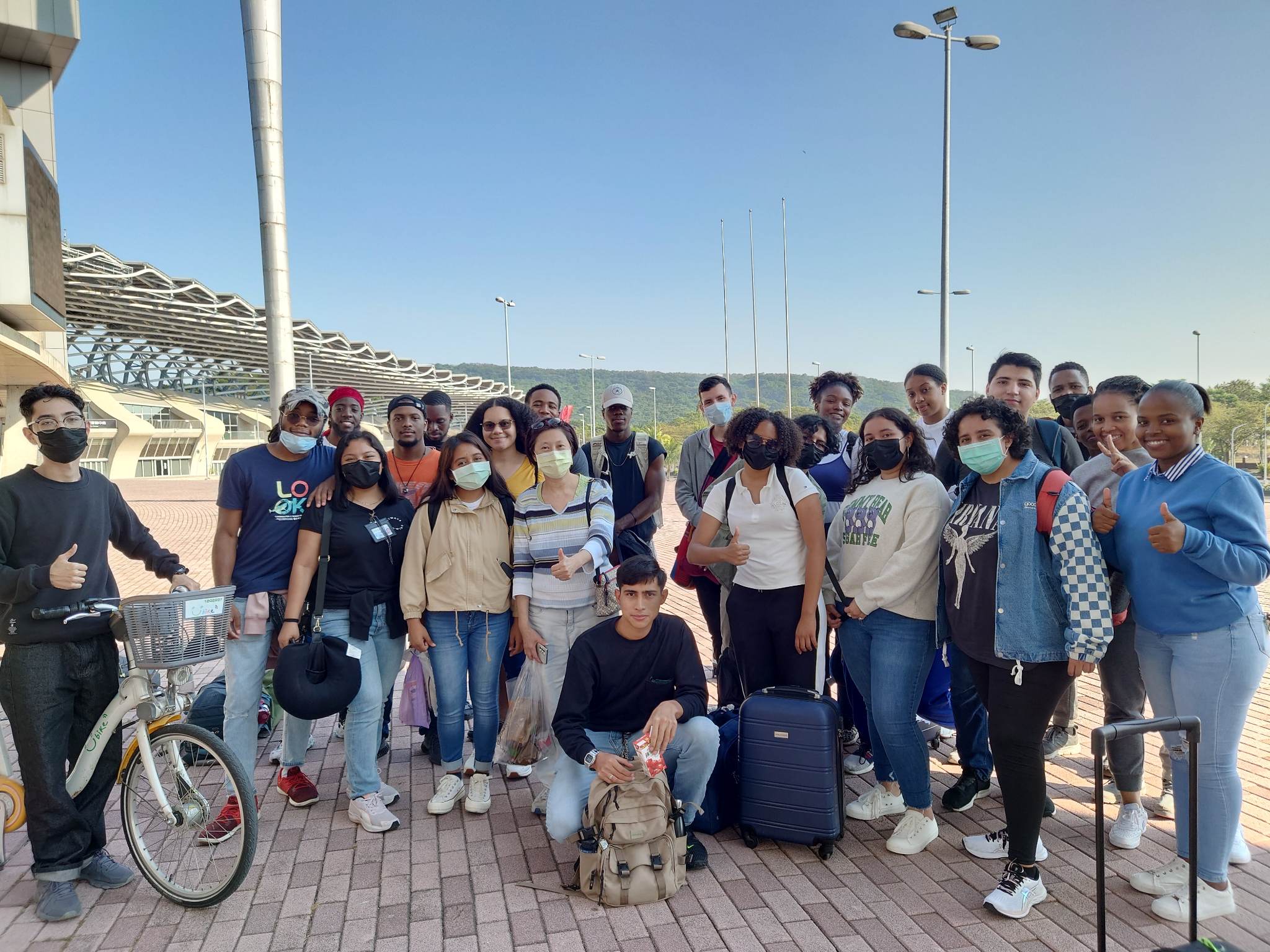 (Visited 3,626 times, 4 visits today)